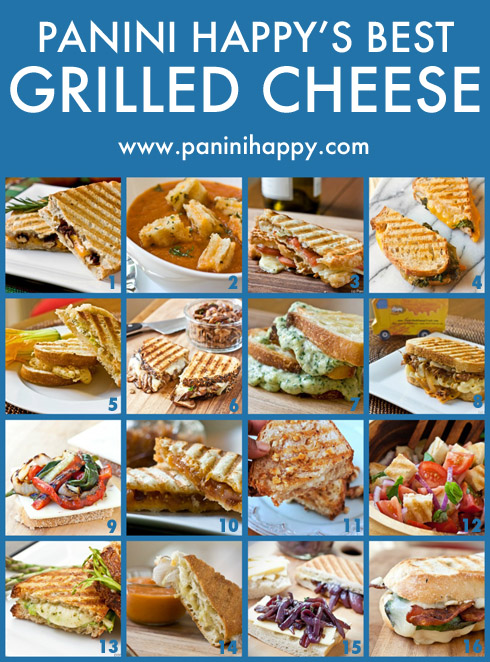 It's April! And that means…let the celebration of National Grilled Cheese Month begin!
We've done a lot of grilled cheese celebration over the years here at Panini Happy. I always bring out new recipes, sometimes I interview grilled cheese pros and enjoy some grilled cheese out on the town, we engage in other cheesy fun, and then the month culminates with the Grilled Cheese Invitational event in Los Angeles (I'll be judging again for the third year in a row). This is truly my favorite month of the year to blog!
To get things started off right, I browsed the archives for my all-time favorite grilled cheese recipes I've shared thus far. Here they are – in no particular order – my Top 16 Best Grilled Cheese Recipes:
There's lots more grilled cheesiness coming your way – fire up the presses, they're going to be put to work this month!