Hi! Thank you so much for visiting Panini Happy, my first blog, which I started in January 2008. While I've moved on to other areas of the food world and I no longer write new posts for this blog, I keep it "alive" on the Internet for those who are looking for fun and interesting ways to make use of their panini press. 
There are a few more ads on this site than I'd normally be comfortable with. When I was still actively blogging, I was pretty protective of the types/volume of ads that would appear here. These days, however, since I'm not working with sponsors or pursuing other revenue streams, the blog needs to rely on ads to remain online (e.g., pay for hosting and other fees). 
I hope you continue to enjoy the recipes I've shared on Panini Happy over the years. Please excuse the ads! To see what I'm up to currently, check out my instagram at @kathystrahs. Many thanks!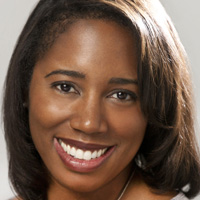 How it All Began
About Me
TV
Press Mentions
Contest Judging
Contact
Hi, I'm Kathy Strahs. When I received a panini press for Christmas in 2007, I was, of course, grateful to my sister for the thoughtful gift. She knew I loved to cook and panini presses were the "it" gift for cooks, thanks to Oprah and her "Favorite Things." But in the back of my head I was also thinking "Uh oh…you know I'm gonna use this once and then add it the appliance wasteland that is my pantry." That's what I did with the ice cream maker, the crepe machine, the pizzelle machine – and those are the ones that I can at least remember. Good intentions fallen to the wayside. I had to break the cycle, but I would need some serious motivation.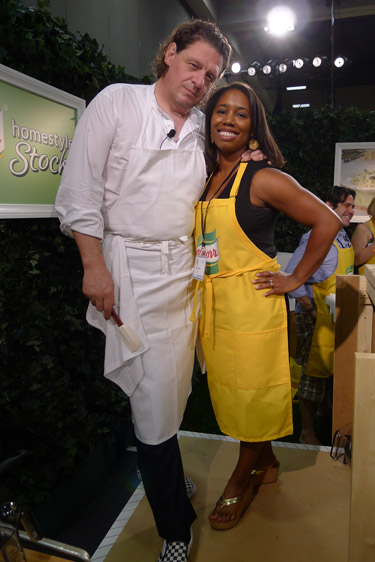 Then came the idea for a panini blog – I would come up with new ideas for panini, test them out on my press and write up my recipes. At the time, I was a new mommy to a baby girl and while I had scarcely any control over my schedule, I did have pockets of time that seemed ripe for a creative outlet. And so Panini Happy (my other baby) was born.
Now my panini maker gets plenty of use! It's been so much fun to get inspired, try out some variations and come up with great-tasting results (most of the time). Each experiment is like a little project that I get to conceptualize, execute – and eat! It may be the job I've been looking for all my life 🙂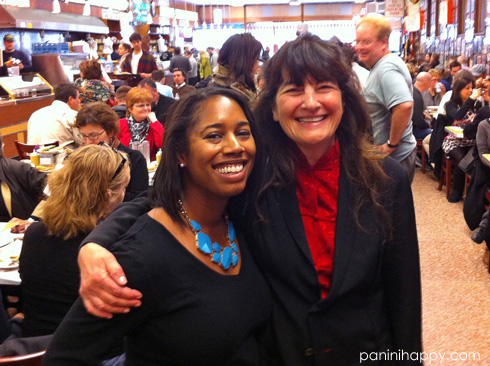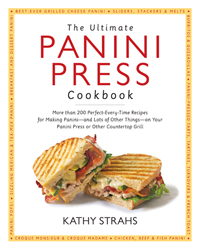 I channel my passions for cooking and online media into two food blogs: Panini Happy, with hundreds of creative grilled sandwich recipes and other innovative uses for the panini maker, and Cooking On the Side, featuring the recipes I find printed on food packaging. My first cookbook, The Ultimate Panini Press Cookbook, was published by the Harvard Common Press in 2013. I've subsequently written The 8×8 Cookbook, and The Lemonade Stand Cookbook, both published by Burnt Cheese Press, the food-focused publishing company I started in 2015.
My work has been featured in Pillsbury Magazine, San Diego Family Magazine and the Associated Press, on the New York Times, PBS,  Saveur, TLC and Food News Journal websites and highlighted in The Wall Street Journal. For four years I was listed among the Top 100 Mom Food Bloggers by Babble.com. I also served as an Executive Judge in 2011, 2012 and 2013 for the Grilled Cheese Invitational in Los Angeles.
I entered the food world following a career in online marketing and advertising for well known consumer brands Warner Bros., Gateway and TurboTax. A Silicon Valley native and proud alumna of Stanford University, I live in the Bay Area with my husband Mike and our two middle schoolers.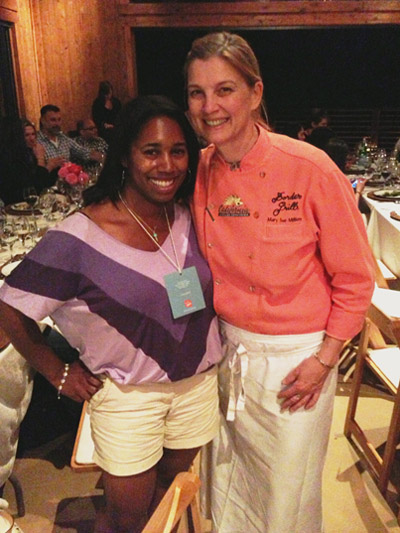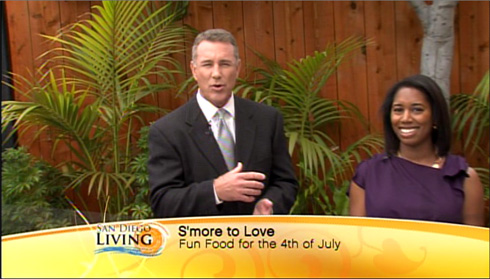 I have appeared in both live and recorded TV cooking segments, including the following:
My recipes and photography have been featured in a variety of print and online media, locally and nationally.
DatingAdvice.com – Panini Happy: Kathy Strahs Helps You Create Delicious Date Night Dinners With Recipes for Paninis, Casseroles & More (May 2018)
San Jose Mercury News – All Panini, All the Time (September 2013)
The Washington Post – Roast Beef, Asiago, Tomato and Watercress Panini (August 2013)
Babble.com – Top Mom Food Bloggers (2013, 2012, 2011, 2010)
BuzzFeed – "18 Surprising Things You Can Make in a Panini Press" (May 2013)
PBS – "Where Are the Black Chefs?" (March 2013)
ReadersDigest.com – "10 Foodie Things to Do Before Summer Ends" (August 2012)
FineCooking.com – Best of the Blogs (August 2012)
Glamour.com – "Afternoon Snack Recipe: Heart-Shaped Panini Pops (So Cute!)" (July 2012)
The Huffington Post – "10 Swedish Sandwich Cake Recipes" (July 2012)
PBS – Julia Child Tribute, "A Lesson in Living Life" (July 2012)
Elizabeth Street – "Food Blogger: Kathy Strahs" (July 2012)
San Diego Family Magazine – "Local Mom Gets Panini Happy!" (June 2012)
The New York Times – "Reader Photos and Recipes: Essential Summer Dishes" (September 2011)
Associated Press – "Pressed for Time? A Panini Press Makes Dinner Fast" (April 2011)
BuzzFeed – "40 Amazing Grilled Cheese Sandwich Recipes" (April 2011)
Food News Journal – Best of the Blogs (March 2011)
Pillsbury Magazine – "Buffalo Chicken Panini" and "Classic Reuben Panini" (July/August 2010)
The Wall Street Journal – "For Old Labels, a Little Zest" (March 2010)
TLC.com – "Rosemary Roast Pork, Caramelized Pears & Goat Cheese Panini" (November 2009)
I have served as a judge for a number of culinary competitions:
Bacon and Beer Classic — San Jose, CA (November 2015, May 2015)
The Grilled Cheese Invitational – Los Angeles, CA (2011, 2012, 2013, 2014)
The Great American Spam Championship – San Diego County Fair (2014)
Judge, Great Midwest "I Love Grilled Cheese" Contest — Milwaukee, WI (2013)
Bisquick Family Favorites Recipe Contest – San Diego County Fair (2013)
World Food Championships (Sandwich Competition) – Las Vegas, NV (2012)
Ghirardelli Chocolate Championship – San Diego County Fair (2012)
King Arthur Flour Great Cakes – San Diego County Fair (2012)
Fleischmann's Yeast Bake for the Cure – San Diego County Fair (2011)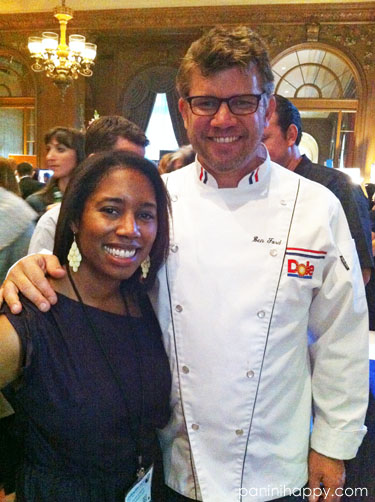 Got feedback? Questions? You can reach me by e-mail at kathy [at] paninihappy [dot] com.