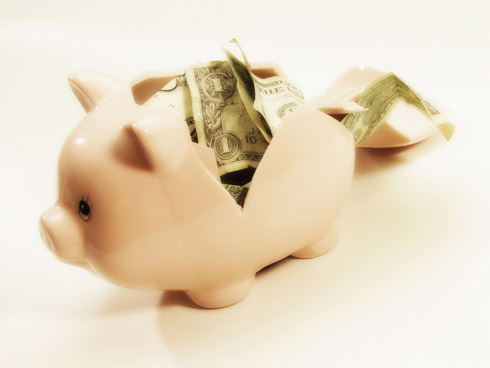 Now that we're all tapped out from our holiday shopping and the economy is still in the doldrums, I thought it would be worthwhile to offer up some money-saving tips when it comes to grilling panini. Because, truth be told, the cost of making these things can start to add up!
1. Get to know your deli counter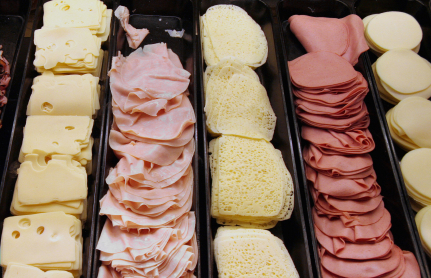 You might expect that the price of having a deli counter employee slice your meat and cheese for you to order and the price of buying the same exact items in pre-sliced packages would be roughly the same, right? Nope! At least not at my local grocery chain, Vons. I checked a number of deli meat and cheese items and found that in most cases you save at least 20% buying at the deli counter vs. the pre-packs.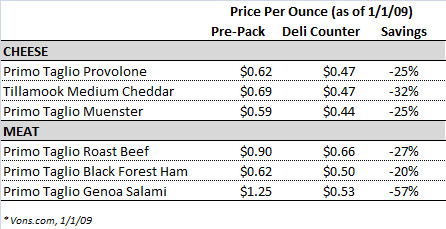 For example, an 8-oz package of Primo Taglio Provolone cheese costs $4.99, or $0.62/oz. The exact same brand of Provolone is sold in bulk at the deli counter for $7.49/lb, or $0.47/oz. That's a savings of 25% over the pre-pack! Plus, you can specify exactly how much you want to buy so there's less opportunity for waste. True, it may cost you a little more time to grab a number and wait in line at the counter. But if you're not in a hurry, wait at the counter – your wallet will thank you.
2. Leverage your leftovers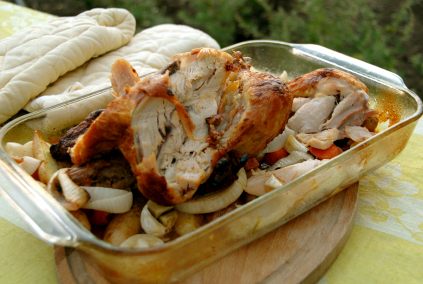 You don't have to go out and buy special fancy ingredients to make great panini – last night's roast or this morning's bacon are excellent sources for sandwich fillings.
I've parlayed leftover ham into Ham & Brie Panini, with grilled onions and a honey-Dijon dressing on herbed rye. Leftover chicken dishes have become Chicken-Grape Salad & Gruyère Panini and Chipotle Chicken (No-Flip!) Quesadillas. And I've made Turkey, Cranberry & Havarti Panini, Prosciutto-Wrapped Turkey, Avocado & Swiss Panini and Pulled Turkey Cranberry BBQ Sliders all out of leftover Thanksgiving turkey.
Giving your leftovers new life as panini is an excellent way to save on the cost of panini ingredients – plus your family will applaud your creativity!
3. Go "day old" – you're grilling it anyway!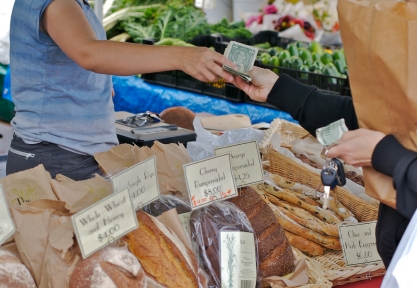 Just because we're looking for ways to save money doesn't mean we necessarily have to compromise on quality. And, in general, if I were to suggest substituting day-old bread for fresh-baked that might sound a whole lot like a quality downgrade. But here's the thing – you're grilling the bread anyway. With panini we're not going for that fluffy moistness we value in fresh-baked bread. Crispness is the name of our game. So when presented with the opportunity to save a few bucks and purchase day-old artisan bread you shouldn't have any qualms about going for it.
The same goes for frozen bread. You didn't use the whole baguette this time around? Don't toss the remainder. Wrap it up tightly in aluminum foil or some Glad Press'n Seal (my new fave wrap), seal it in a plastic freezer bag and freeze it. The next time you want to grill some panini, just thaw it out at room temperature (generally best not to thaw it in the microwave).
4. Better yet – bake your own bread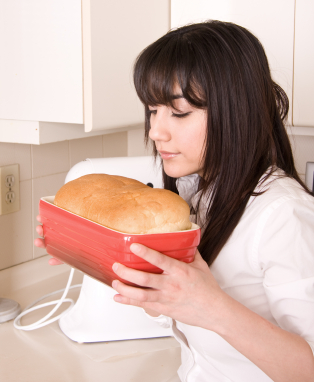 The thought of making panini with anything other than bread made this very morning is too much to handle? Well there's still a cost-effective option for you: baking your own bread. If you're like me, visions of dough and kneading and rising and all that usually goes into baking bread lead you to give this tip a big "No way!". But I urge you to give it a chance – it doesn't have to be all that involved.
I'm about to give bread-baking a try myself, with the help of a new cookbook I just picked up from Amazon called Artisan Bread in Five Minutes a Day.
The authors, Jeff Hertzberg and Zoë François (whom I follow on Twitter), show you how you can enjoy freshly baked bread every day with just five minutes of active preparation time. No kneading, no starter, no proofing yeast and no need for a bread machine – sounds perfect to me!
There are a few upfront costs involved, such as purchasing a baking stone and a few other tools that make it easier to yield good results. But if you think you might enjoy baking bread on a regular basis then you should definitely see savings over purchasing store-bought bread in the long run. And did I mention the aromas?!
5. Whip up your own condiments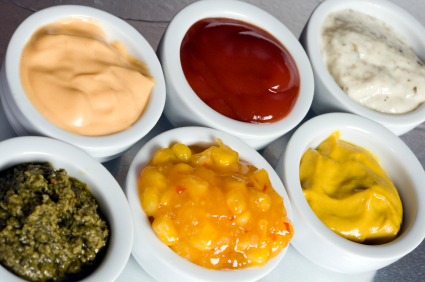 Don't you just love to ogle all of the jars of yummy dips and spreads and mustards and chutneys and tapenades in the condiment aisle? Usually it takes just a spoonful to pack a flavorful punch in your sandwich, but the cute little jars are hardly budget-friendly. The good news is that condiments like these are generally made up of basic ingredients so you can easily make them yourself and get your flavor punch without spending a lot of money.
Need some good condiment recipes? Sean at Hedonia recently posted an enticing redux of the "holy trinity" of American condiments: Maple bourbon ketchup, tarragon Dijon mustard and sweet yellow squash relish. Elise at Simply Recipes offers a host of tasty options that would be wonderful on panini, including Cilantro Lime Herb Butter and Eggplant Relish. I've come up with my fair share of simple condiments as well, based on flavors I thought would taste great with the sandwiches I was grilling, such as BBQ mayo, arugula mayo and BBQ remoulade (guess I was on a mayo and BBQ kick this year :-)).
In summary, despite their fancy name panini don't have to be pricey. With these money-saving tips you'll be well on your way to making great panini for less. Do you have more money-saving tips? Please share them in the comments!