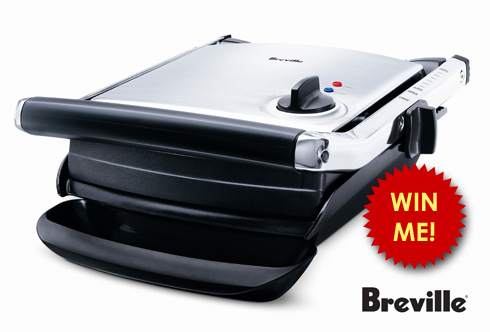 **THE CONTEST IS NOW CLOSED** Get ready for another fun giveaway on Panini Happy!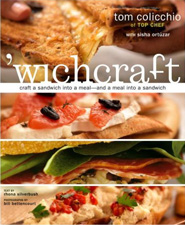 We've got a Breville Panini Grill – the very model that first inspired me to start writing this blog – up for grabs, courtesy of the wonderful folks at Breville USA. A second winner will receive a copy of "Top Chef" head judge Tom Colicchio's fabulous new 'wichcraft
cookbook. For a chance to win one of these great prizes, I thought it would be fun to host a virtual "Top Panini Chef" challenge.
As fans of "Top Chef" well know, each episode starts with a quickfire challenge where the chefs are often asked to come up with creative dishes in a short amount of time and with a limited set of ingredients. For my version of "Top Panini Chef"* I'm challenging you to come up with a creative panini idea using at least 2 of the ingredients from the grid below plus any other ingredients of your choice. Tell me your idea in the comments (one entry per person, please) and two winners will be selected at random to receive the panini grill and the cookbook.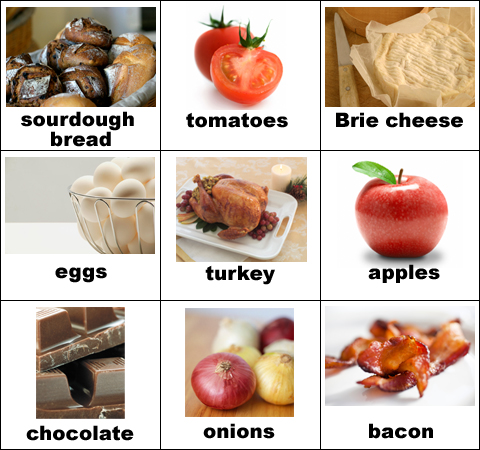 As host Padma would say, "Your time starts NOW!" The contest ends this Friday, September 4, 2009 at 5:00 PM PDT. Apologies to my international readers – we can only ship the prizes to U.S. addresses. **THE CONTEST IS NOW CLOSED**
* This contest is not affiliated in any way with Bravo or "Top Chef".