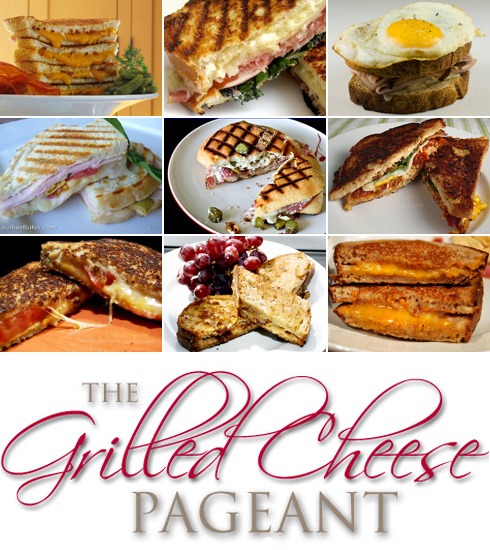 Just a reminder that entries for Panini Happy's Grilled Cheese Pageant are due this Friday, April 17 at 12:00 PM PDT. You can preview just a few of the tasty sandwiches that have already been submitted in the above collage…mmmm!
Remember – your sandwich doesn't have to be fancy and you don't have to be a blogger to participate. This is all about celebrating and showcasing the humble grilled cheese sandwich, in whatever form you like it most. And to make things even more fun, one participant, selected at random, will receive a copy of Tom Colicchio's new sandwich cookbook, 'wichcraft: Craft a sandwich into a meal–and a meal into a sandwich
.
Ready to enter? See the original post for details. Happy Grilling!