On three occasions in the past few weeks our cheese drawer has slid out of the fridge and crashed onto the floor. It's overstuffed with cheese – the price of being a panini blogger, I suppose. I just get so excited to work with different types of cheeses, it sometimes gets a little out of hand.
So rather than provoke a fourth cheese drawer accident, I decided to use up some of the contents and draw upon a fabulous idea from Mary and George at Taste Artisan Cheese and Gourmet Shop, a great local shop here in San Diego. They sell a "shredded blend" made from odds and ends of different artisan cheeses. No two batches are the same. As they describe it, the blend "makes for a wonderfully eclectic mix of flavors and textures."  While my cheese stash can't compare with what Mary and George work with I was intrigued by the idea of putting together an interesting combination. That's why I'm calling this the Grilled (All The) Cheese Panini, featuring seven different cheeses: cheddar, Monterey Jack, parmigiano reggiano, mozzarella, Swiss, pecorino romano and Brie. All on homemade dark rye bread. It would take a palate more sensitive than mine to discern the flavor of each individual cheese, but the combination was pretty fantastic.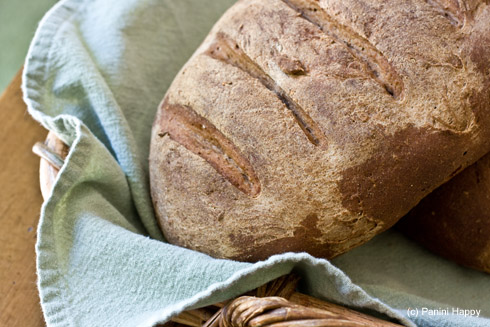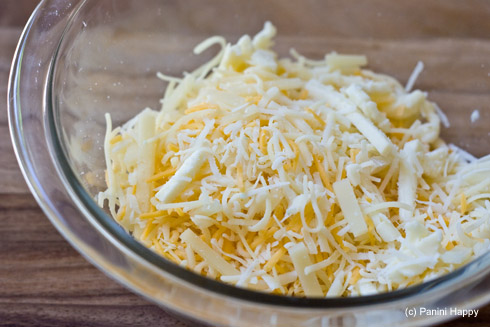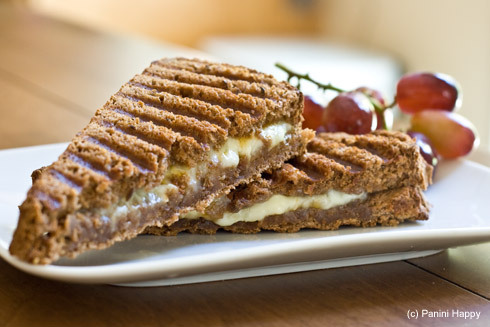 Grilled (All The) Cheese Panini on Dark Rye

INGREDIENTS:
Dark rye bread
Shredded cheese – the more variety the merrier!
DIRECTIONS:
Preheat the panini grill* to medium-high heat.
For each sandwich: Place a generous amount of shredded cheese between two slices of bread. Grill sandwich until cheese is melted, about 3 to 4 minutes. Serve immediately and enjoy!
* No panini grill? See How to Make Panini Without a Panini Press