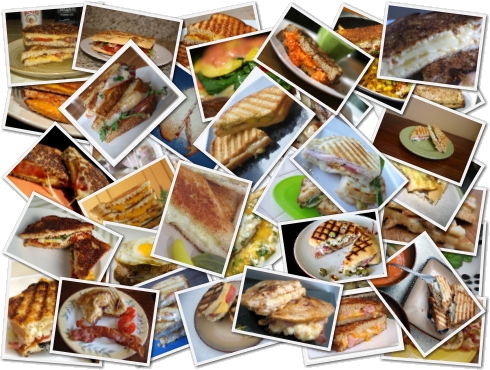 [The 2nd Annual Grilled Cheese Pageant is live (4/20/10)!]
Welcome, everyone, to The Grilled Cheese Pageant!

In celebration of National Grilled Cheese Month, thirty-six food bloggers and other grilled cheese aficionados are showing off a dazzling array of deliciously inventive sandwiches for your viewing enjoyment. From "Best Evening Gown" to "Country & Western Wear", we've got a bunch of fun pageant categories – keep scrolling, you're not going to want to miss any of them. And, of course, we'll be crowning the (randomly selected) Grand Supreme winner of 'wichcraft: Craft a sandwich into a meal–and a meal into a sandwich
, by Top Chef's Tom Colicchio, at the end of the procession.
Since this is a celebration, not a competition, every contestant will be "going home" with a sash and title (cut me some slack on these, I did my best!).
On with the show!

This is the portion of the pageant where the contestants grace the stage in their fanciest attire. These two contestants brought some truly fancy grilled cheese.


It's debatable whether adding healthy vegetables into a grilled cheese sandwich will help us to look good in our swimsuits but it's a nice thought to have as you digest these next four tasty vegetable-laden contestants.

Each of these contestant whipped up their own condiment spreads to complement their grilled cheese sandwiches. Now that's talent!

As you can see, there are many different interpretations when it comes to one's notion of a "grilled cheese sandwich". But, of course, the classic version is comprised simply of cheese and bread. The following contestants are the purists.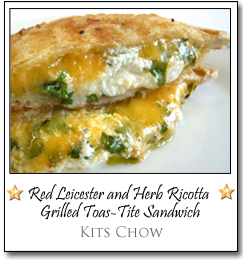 The title of Miss Congeniality is bestowed upon contestants who are especially congenial and charismatic. The next three sandwiches all feature bacon – and bacon sure is nice.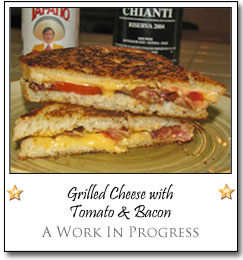 For the very youngest pageant competitors there is a crown for "Tiny Miss". Two of our grilled cheese contenders feature eggs – work with me here – it doesn't get much younger than that!

A veritable fruit orchard is represented in these next six sandwiches, resulting in irresistible sweet and savory combinations.

With their tomatoes, basil and focaccias, the flavors and colors of Italy inspired these next three contestants. Bravo!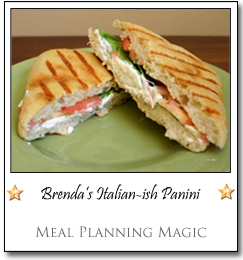 This category – especially popular among the rodeo pageants – celebrates the spirit of the great southwest. And you know what else is popular in the southwest? Chile peppers! You get a little pepper kick in each of the next three sandwiches.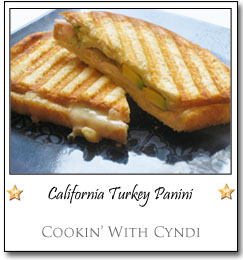 Mozzarella cheese is prized not only for its creamy saltiness but also for its ability to stretch to great lengths. You might say it's the most athletic of all cheeses. At least that's what we're saying in this pageant (a stretch indeed). Bring on the mozz!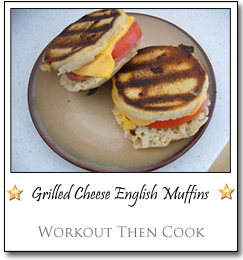 These next contestants exemplify the versatility of grilled cheese sandwiches as excellent vehicles for leftovers. Just add cheese and bread and you've got a darn good meal.

Last, but most certainly not least, I'd like to recognize our Prince Charming sandwich of the pageant – Marbled Jack and Ham Grilled Cheese submitted by Recipe Boy, the 7-year-old son of Lori at The Recipe Girl. The future of grilled cheese is a bright one!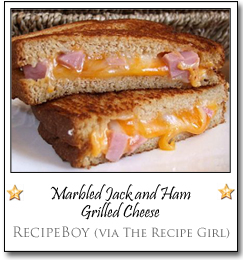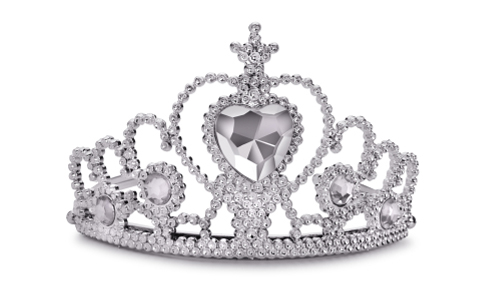 And now for the highest honor of the evening…the (randomly selected) winner of the Grand Supreme tiara and a copy of Tom Colicchio's brand-new 'wichcraft
cookbook goes to:
Kevin and his Ultimate Grilled Cheese from Seriously Good!
Congratulations to Kevin and all of the pageant participants! I hope you had as much fun with this event as I did and maybe even picked up a few new grilled cheese ideas along the way. Thank you so much for making Panini Happy's first-ever blog event a fun success. Happy grilling!