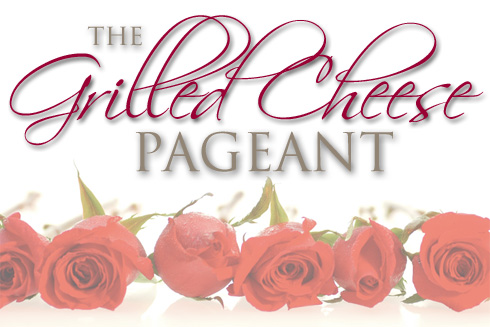 Is your grilled cheese "glitz" or is it more "natural"? Either way, show it off in all its glory in Panini Happy's first-ever blog event – The Grilled Cheese Pageant!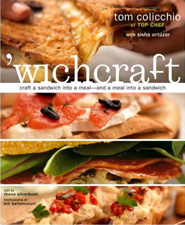 April is National Grilled Cheese Month, so to celebrate I thought it would be fun to invite you all to showcase your best grilled cheese sandwiches in a little "pageant" of sorts (can you tell I've been watching "Toddlers & Tiaras" on TLC this season?!). It's not a beauty pageant per se, because as well all know the best tasting stuff often isn't the prettiest. I'm talking about a taste pageant – whatever type of grilled cheese you like the most, let's see it!  And because every pageant needs a grand prize – one participant, selected at random, will receive a copy of Tom Colicchio's (of Top Chef fame) delicious new sandwich cookbook, 'wichcraft: Craft a sandwich into a meal–and a meal into a sandwich
.
How to Enter:
Send an e-mail to panini [DOT] happy [AT] yahoo [DOT] com (ONE entry per person, please!) with the following information by Friday, April 17 at 12 PM PDT:
First name
Blog name (or hometown if you don't have a blog)
Blog URL (if you have a blog)
Recipe post URL, please include a link to this post (if you have a blog)
ONE photo of your grilled cheese sandwich, at least 490 px wide
A one-line description of your sandwich
I'll post a roundup of all the submissions on Monday, April 20. And, yes, I'll ship internationally on this one so it's open to all. Have fun with this – can't wait to see your grilled cheese!
FOOD BLOGGERS: You can feel free – but are not at all obligated – to display either of the following badges in your blog post: