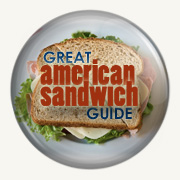 The next time you're in San Francisco, New York City, Los Angeles or Chicago you won't have to guess where to go for a good sandwich. That's because mobile city-specific editions of my Great American Sandwich Guide for those four cities have just launched on the Foodspotting app!
Whenever I visit a new restaurant, I love to preview the menu items on Foodspotting via photos that others have shared. Now that my Great American Sandwich Guide is loaded onto Foodspotting all you have to do is open the app on your iPhone or Android device and you'll have easy access to the top sandwich picks in SF, NYC, LA or Chicago from Panini Happy readers and other local sandwich fans.
Read on for the simple steps to access the new mobile guides. (NOTE: You can still always find the full guide covering cities nationwide right here on Panini Happy).

How to Get the Foodspotting Mobile Editions of the Great American Sandwich Guide
1. Select a guide
2. Follow the guide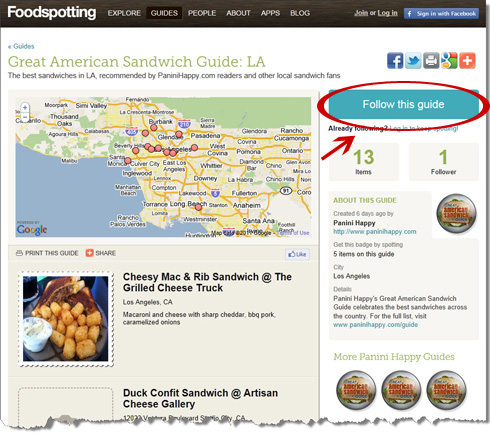 Click on the big blue "Follow this guide" button at the upper-right of the screen (see screenshot above).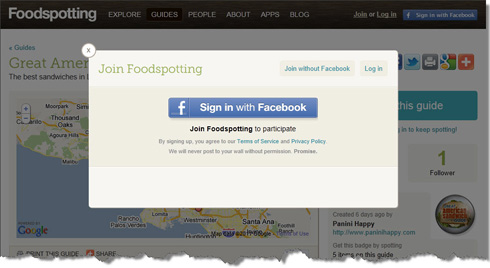 A window will pop up, inviting you to join Foodspotting (or log in, if you're already a member). You can either connect through your Facebook account, if you have one,

OR

click on the "Join without Facebook" link.
Once you've signed up, you can either repeat Steps 1 and 2 to sign up for as many of the other guides you'd like access to, or proceed to Step 3.
3. Download the Foodspotting mobile app (it's free!)
4. Browse your new guides
Launch the Foodspotting app and navigate to Guides –> Following.
Enter your login information and your new guides will appear.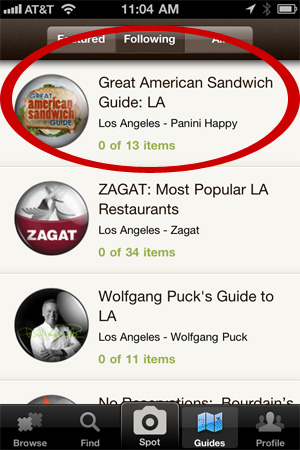 You'll find all the recommended sandwiches listed, with maps, addresses, phone numbers and all of the photos that other Foodspotting users have submitted for each eatery.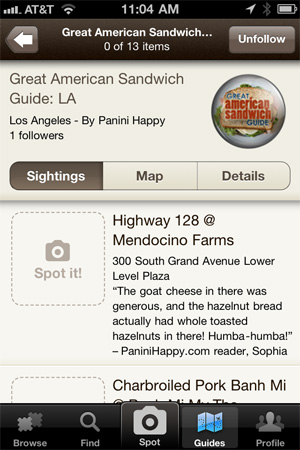 Here's a bonus: Once you've spotted 5 sandwiches in a guide, you'll be rewarded with a groovy Great American Sandwich Guide badge. Happy spotting!