It's become one of my favorite foodie events of the year – The 2013 Grilled Cheese Invitational, once again, drew a crowd of thousands of grilled cheese enthusiasts and more than 150 adventurous amateur and professional competitors to downtown Los Angeles on a steamy, sun-filled afternoon.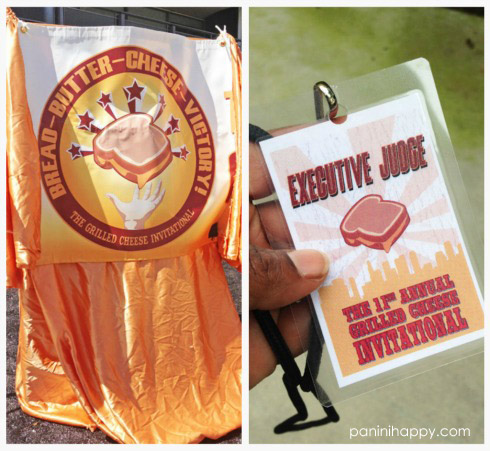 For the third year, in a row I had the honor of donning my special sash as an Executive Judge for the competition (for more cheesy fun, check out my recaps from the 2011 and 2012 events). I love this – I have the chance to go right up close to the action (which, thankfully, was in a shaded location this year!), chat up the competitors and – most importantly – taste their incredible creations hot out of the pan. At the end of each heat, each judge gets to hand a big trophy to our favorite sandwich, so this is all (semi) serious business!
That's me, pretending to look all judgy…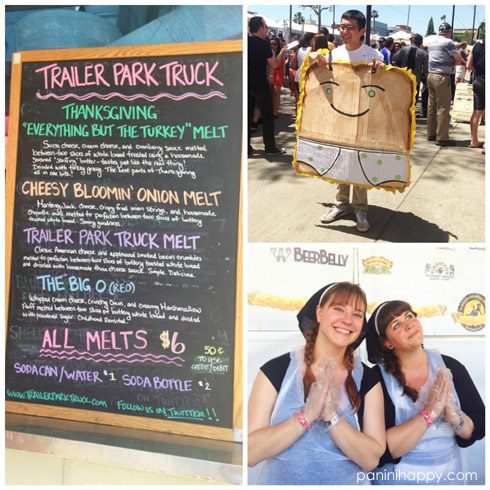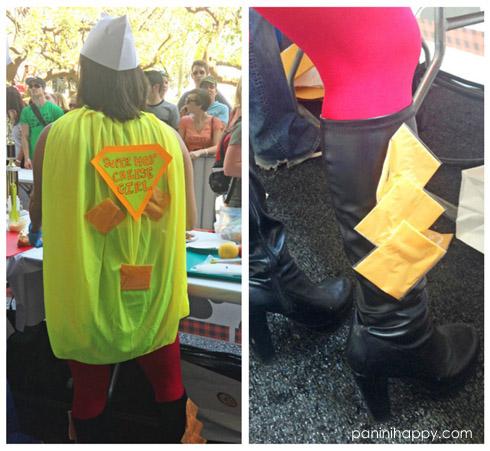 A guy in a underpants-wearing sandwich board, nuns grilling a sandwich called "Rosemary's Baby", a grilled cheese superhero with American cheese "flames" affixed to her knee-high boots…all par for the course here. Here's the thing about the GCI, if you've never attended – it's delightfully wacky. But don't let the wackiness fool you – a lot of these folks, amateurs and pros alike, have real culinary chops. In fact, one competitor I met at last year's event, Micah Fields, did really well on Top Chef this past season.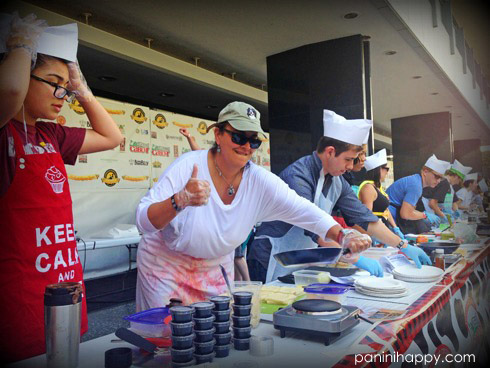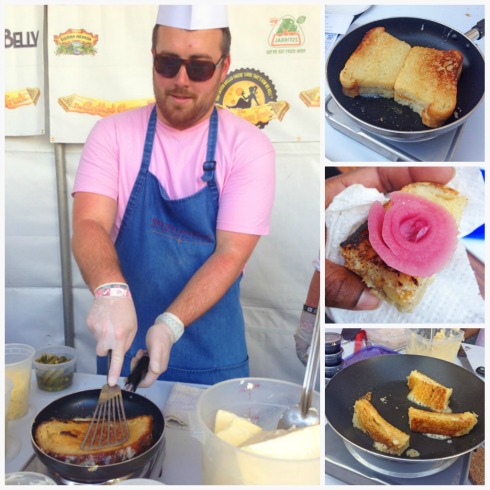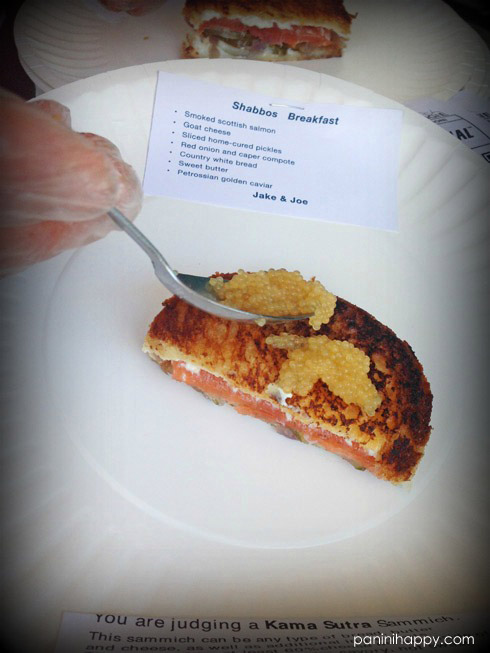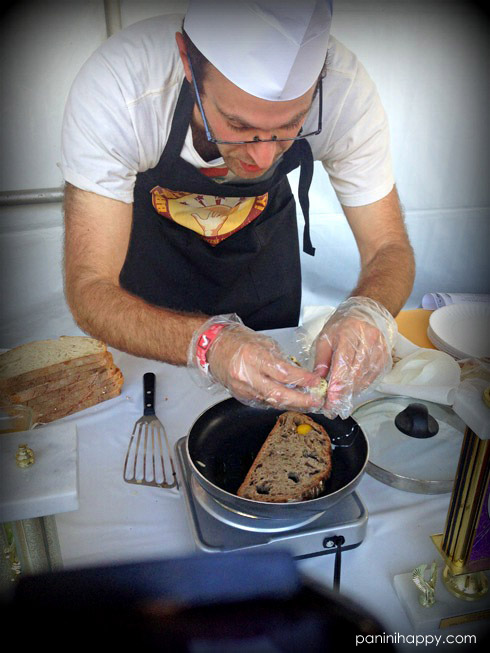 All kinds of unique cheese grilling techniques and ingredients abounded in the competition area – lots of nuts and seeds for crunch, infused butters, pickled ingredients, braised oxtail, pork rillettes, quail eggs. A number of competitors proudly told me about the local cheeses they'd brought from their hometowns (the event draws people from across the country) and their specially-made breads. More than a competition, the Grilled Cheese Invitational is a celebration of food and creativity – that's what I love most about it.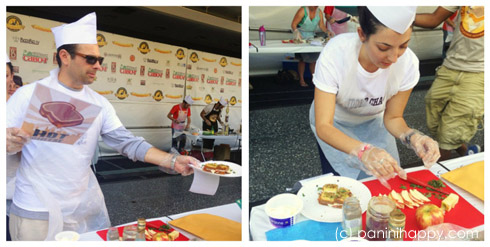 My judge's trophy went to the team in photos above, Udder Chaos, for the sandwich they entered into the Honey Pot (aka, dessert) category, called Persian Immersion – mascarpone, cream cheese and apples grilled on pistachio-crusted pound cake with a sprinkling of mint on top. Not only was this sandwich uniquely flavorful, but it was really pretty as well. Bravo!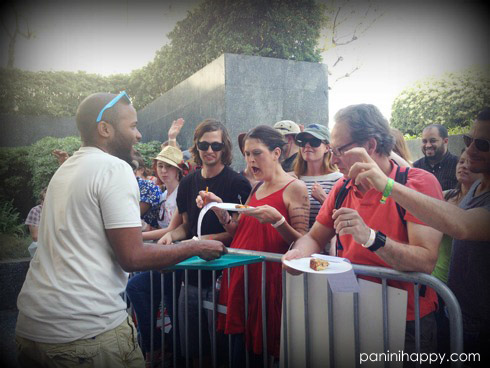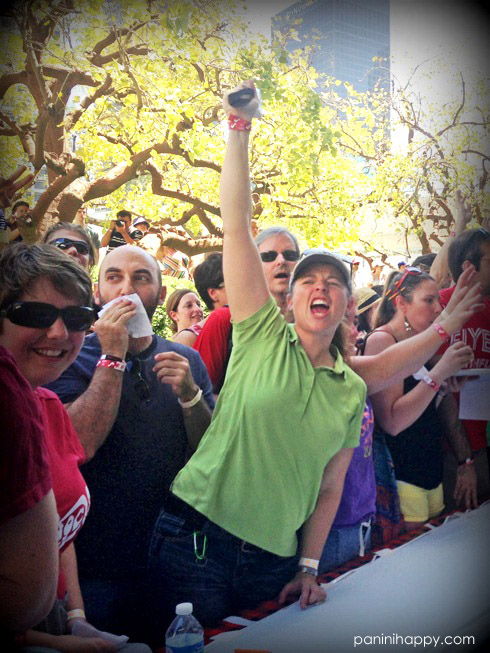 YEAH, CHEESE!! Mark the Grilled Cheese Invitational on your calendar for next April, if you find yourself in the Los Angeles area. Cheesy fun galore!