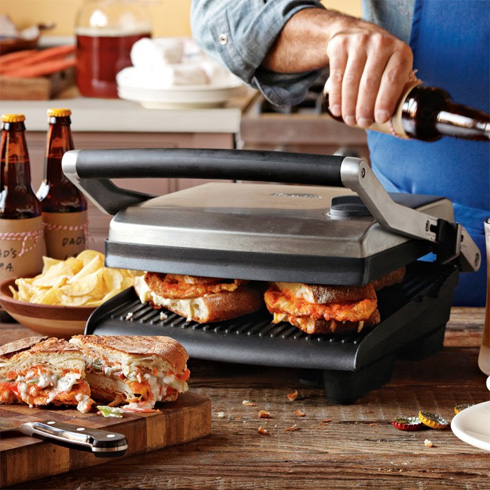 Just wanted to give you a heads up – the Breville Panini Press is on sale (with free shipping) at Williams-Sonoma and it ends today (August 19)! This is the main panini maker that I use, I've written before about my thoughts on how it compares with another popular grill, the Cuisinart Griddler.
Williams-Sonoma only marks down the Breville Panini Press a few times a year – it's normally $119.95 but they've got it on sale for $99.95 plus free shipping with promo code SHIP4FREE.
Find the Breville Panini Press at Williams-Sonoma – on sale through Sunday, August 19!
* * *
I have been happily using a Breville Panini Press for nearly 5 years – it's the backbone of this blog. This post was not sponsored, however Panini Happy earns a portion of the purchases made through the above links.