I just love all the camaraderie that exists in this food blogging world!  Everyone is so supportive of one another – it's definitely a group I'm proud to be a part of.
Awards are one way that food bloggers show their appreciation for each other's work.  I recently received my first one ("You like me!  You really like me!!"), which I'll mention in a moment.  Plus I've decided to create one of my own – One Tasty Sandwich – to recognize some of these truly amazing sandwiches I keep seeing on other blogs.  For this inaugural award of One Tasty Sandwich, I'd like to recognize Kristin at The Kitchen Sink for her absolutely mouthwatering Roasted Vegetable & Goat Cheese Sandwich (pictured below) and Caprese Sandwich with Soppresata.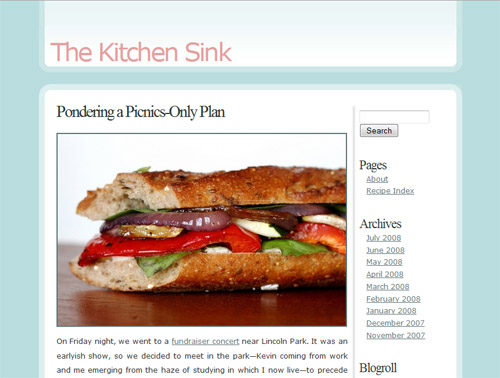 Not only are her choices of ingredients just perfect, but the photography is also something to behold.  Congratulations, Kristin – your delicious work pushed me over the top to start this award!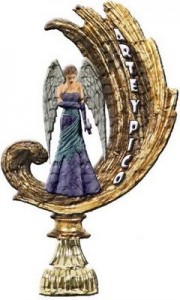 Now on to my first blog award.  Elle from Elle's New England Kitchen was so great to bestow upon me the Arte y Pico.  I've seen this award floating around the food blogosphere for some time, so I'm psyched that it's finally been passed to me!  Not because I need recognition (who am I kidding – yes I do!!) but because there are some fantastic blogs that I have been wanting to pass an award along to.  For this one, I'm supposed to pick five recipients – here goes: