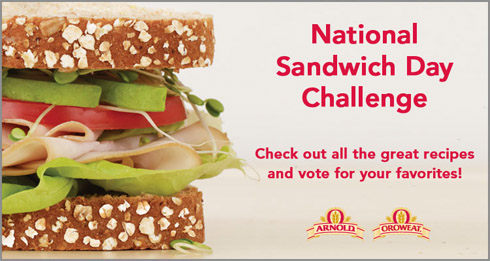 Just a heads up that today is the final day to vote in the National Sandwich Day Challenge, sponsored by Arnold and Oroweat Bread. Thank you SO much to all of you who have been voting for my sandwich – Cheddar Bacon Panini with Caramelized Apple Onion Chutney – all month long. I really do appreciate it!
You can still vote for your favorite one last time today on Facebook (they do require you to "like" Arnold and Oroweat first) until midnight tonight EDT. Remember to scroll all the way down to the end of the recipe and click on the big blue "Vote" button. Many thanks again everyone!
This post is one in a series sponsored by Arnold and Oroweat Bread, for which I have received compensation. My opinions are always my own.