When I first moved to my own apartment after college, my mom supplied me with a bunch of Pillsbury magazines that she'd saved over the years. I don't think either of us would have predicted that one day I'd be in it!
The next time you're in line at the grocery checkout, take a look at Pillsbury's new Sandwiches & Salads edition. The first section, dedicated to grilled sandwiches, includes two of my most popular recipes: Buffalo Chicken Panini and Classic Reuben Panini.
There's also a great feature article on pg. 2, called "How to Make Perfect Panini", which was adapted in part from my 8 Tips for Making Great Panini post from my Panini 101 series.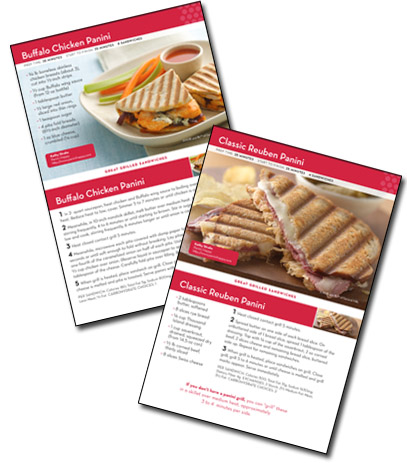 Have a fabulous weekend – I'll be back next week with a new panini recipe!