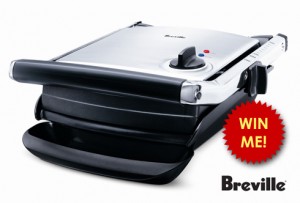 Wow – I guess Breville Panini Grills were good prizes for a giveaway, eh?  It was so great to have so many of you – 151 in all – participate.  And the "best ever" sandwiches you described in the comments…incredible!  The most popular, by far, was tomato and mozzarella.  Reubens, grilled cheese and good ol' PB&J also popped up a bunch of times.  It really was a delight to read about all of the sandwiches you've loved – you all have excellent taste!
Okay, now for the winners.  I used random.org's Random Integer Generator to draw three numbers: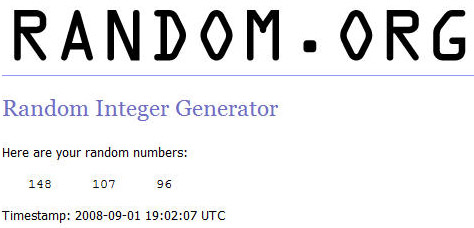 Congratulations to S. Lynne (#148) and Lo (#96)!!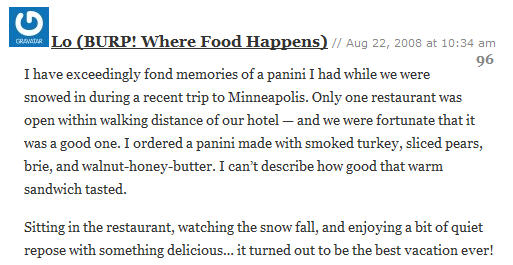 What about #107?  Well, Murphy's Law could have predicted that if your little sister Angela decides to enter your giveaway even though she knows she's ineligible to win (she was just too excited!), sure enough her number would be drawn!  So Angela will receive a hug and a special sandwich when I see her at Thanksgiving and we'll let the Random Integer Generator choose another panini grill winner.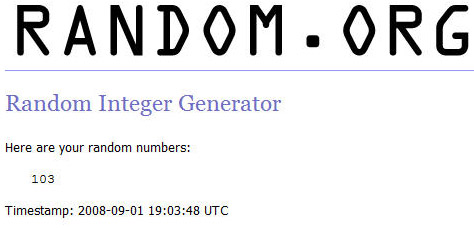 And congratulations to Rachel (#103)!!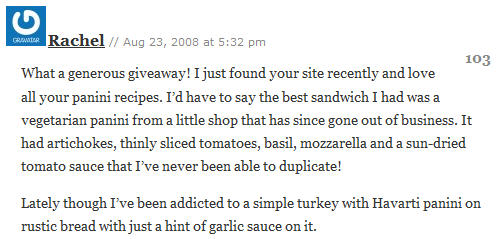 Thanks so much to everyone who participated in my first giveaway, this was a lot of fun.  Subscribe to be sure you hear about the next one!