I have to say that I was thoroughly entertained and moved by reading through all of your entries for my Breville Indoor BBQ & Grill giveaway.  Some were hilarious, others were tearjerkers – all were truly memorable holiday gifts.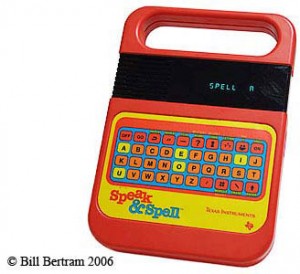 Now that the contest is closed, I'll share with you the most memorable gift I ever received…or actually didn't quite receive.  It was 1982 and E.T. was the huge blockbuster of the year.  And the big holiday toy?  The E.T. Speak & Spell module! You remember the Speak & Spell – big orange precursor to a kiddie laptop that taught you how to spell.  The special E.T. module sold out everywhere.  I was so excited to see the orange little box on Christmas morning – Santa remembered!  Well, unfortunately Santa didn't remember to actually check inside the box…it was completely empty.  Some desperate person had absconded with my module at the store.  Massive bummer for an eight-year-old, but like the resilient little kid I was I got over it pretty quickly.  But never forgot!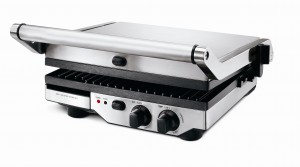 Before I get to the winner of the grill I want to let those of you who didn't win this time around know that Breville has graciously offered Panini Happy readers an exclusive coupon code good for a 25% discount off of their Ikon Removable Plate Grill at BrevilleUSA.com (you'll recall this was the panini grill I gave away in the last grill giveaway) until January 15, 2009.  At checkout, just enter the code: panini (all lowercase).  Note that this code is only good on the Ikon Removable Plate Grill and only at BrevilleUSA.com.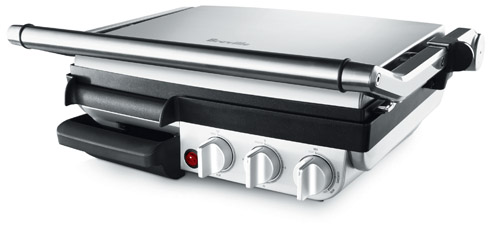 Okay, drumroll please…
The winner of the Breville Indoor BBQ & Grill is entrant #3…Mom24@4evermom!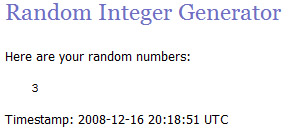 Congratulations, Mom24 – I hope you and your family have a wonderful holiday season, full of indoor grilling!