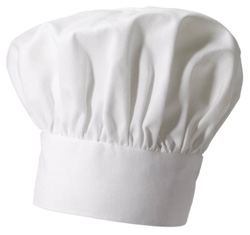 One thing is for certain – there are a good many "Top Panini Chefs" among you! Thanks so much to everyone for participating in last week's challenge. I was so impressed – and enticed! – by all of your deliciously creative panini ideas.
A few in particular really had my mouth watering – I just might make these soon:
#20 Jim – "My number one selling Panini at my wine bar is Brie/apple and walnuts on grilled tandoori bread"
#24 Maria – "I would go for sourdough bread with brie, honey, pears, and fresh rosemary! I love it when the brie gets melty with the sweet honey and pears. The rosemary takes it to a new level too! A divine panini indeed!"
#39 Erin – "I wonder if it wouldn't be really yummy to make some sort of homemade savory pumpkin spiked bread and then melt chocolate, walnuts, and marshmallow inside."
And now for the  giveaway winners (randomly selected via random.org)…
The Breville Panini Grill goes to…#59 Sarah Rose!
The 'wichcraft cookbook goes to…#57 Kelly!
Congratulations to both of you – and thank you all for playing!  A heartfelt thanks to Breville for providing such terrific prizes.