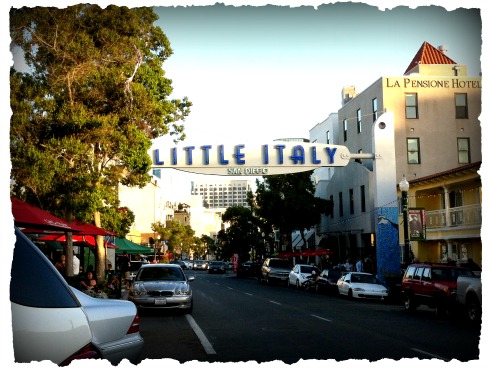 A nice way to spend two hours on a weeknight: weaving in and out of restaurants up and down India Street in San Diego's Little Italy, armed with a "taste passport" and an appetite. This was me last Wednesday, and the occasion was the annual Taste of Little Italy restaurant crawl. These photos might look a bit familiar to any of my Instagram followers who checked the app last Wednesday night (aside: Are you on Instagram? If so, my username is "kathystrahs" – come follow me!) – I was tasting and sharing all evening!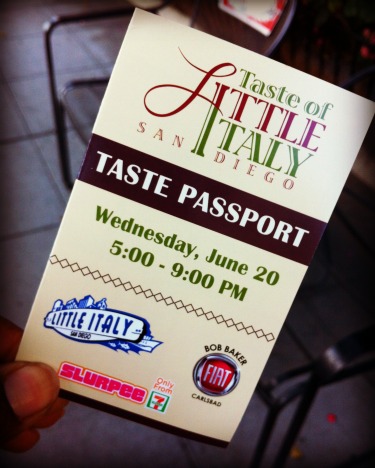 A "taste passport" was bestowed upon me at check-in, enabling me to walk into any of 29 participating restaurants in the neighborhood and receive the taste-sized portion being offered. I didn't make it to all 29, but I probably hit at least 20 (hey, when in Rome…it's Little Italy…sorry. :-)). Here are a few highlights for your enjoyment!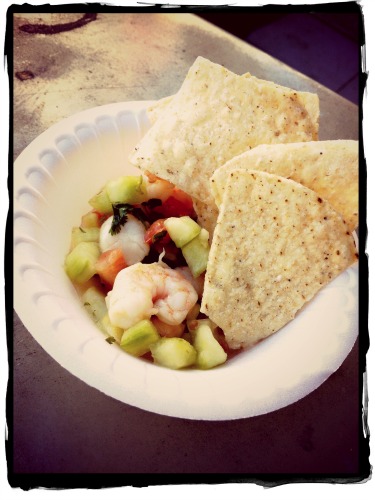 Shrimp and scallop ceviche from Indigo Grill.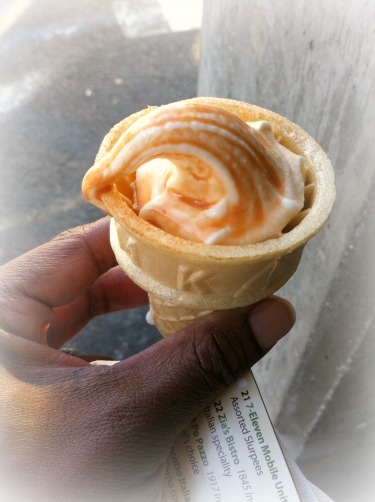 Soft serve ice cream with salted chile de arbor caramel, Angostura bitters and toasted pretzel streusel from Craft & Commerce (my favorite taste of the night!).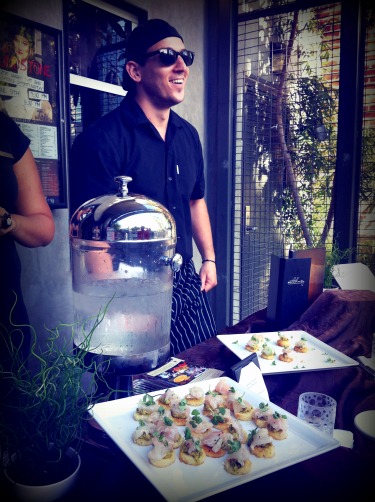 Halibut crudo on brioche toast with fava bean pesto from Anthology.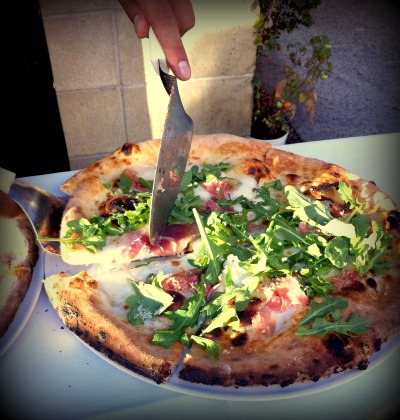 Prosciutto and arugula pizza from Isola Pizza Bar.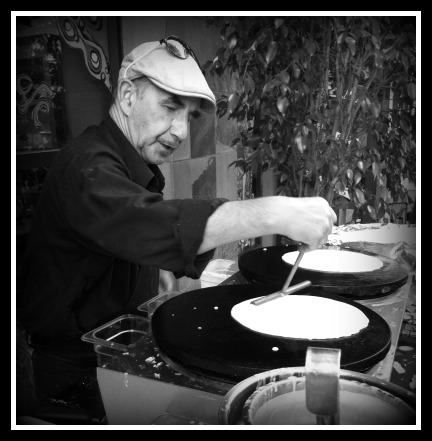 This kind gentleman from Fabrison's showed me all about how he makes crepes.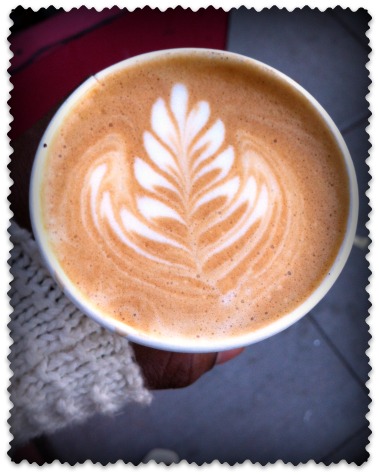 And finally, for the road, a cappuccino from Caffe Italia.
Many thanks to Citrus Public Relations for providing me with the ticket to experience Taste of Little Italy!