My first-ever store demo was so much fun! I showed Whole Foods Del Mar ice cream fans how to make homemade cones on a panini press on a busy Saturday afternoon (and, of course, talked up my upcoming The Ultimate Panini Press Cookbook!).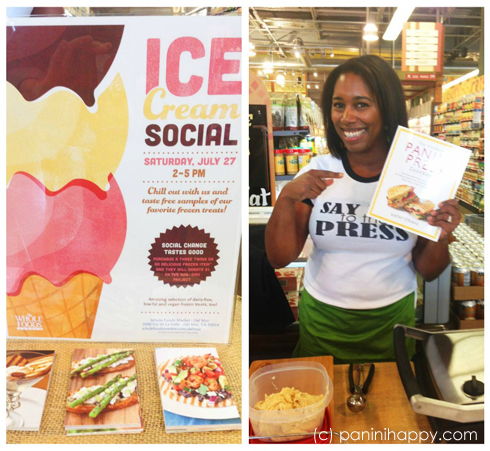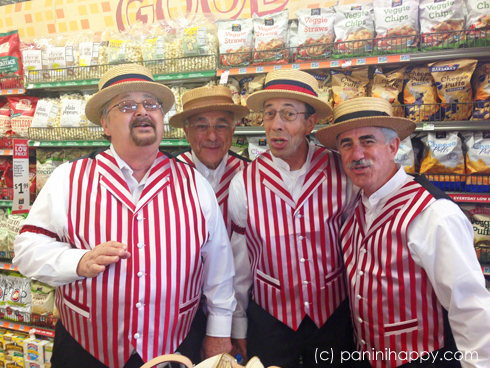 A true ice cream social wouldn't be complete without a barbershop quartet! These guys definitely made the mood extra-festive in the store.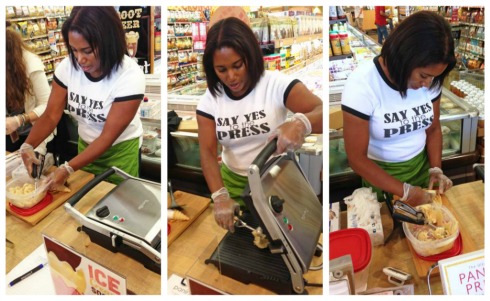 I grilled a whole lot of ice cream cones that Saturday. I think the kids enjoyed the demos the most out of everyone. They loved seeing the batter transform from a scooped blob into a flat cookie and then a cone they could eat. They also served as my official timekeepers, counting down the seconds till it was time to lift the cones off the grill!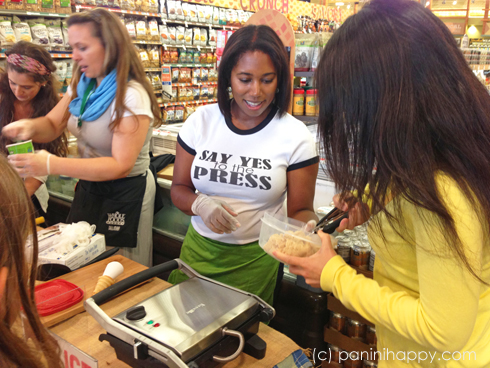 I especially enjoyed bringing customers around to the other side of the table so they could try making their own cones. They were shocked by how easy it is!
Many thanks to Jennifer at Whole Foods for inviting me to participate at the Ice Cream Social – and a special shout out to my friends Cyndy, Angie, Kelly and the entire Toranto family who filtered into the store throughout the afternoon to support me! 🙂