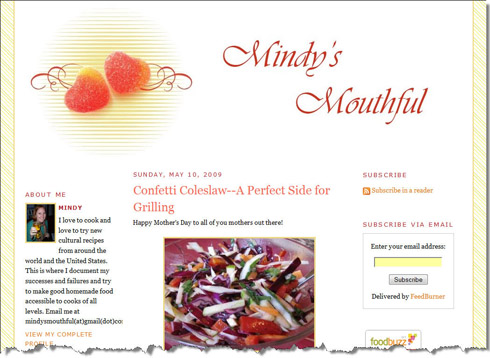 I'm excited to be participating in the Adopt-a-Blogger program again this year, hosted by Kristen from Dine & Dish – this time as a mentor!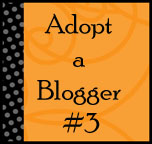 I've been matched with Mindy from Mindy's Mouthful and we're already having a great time. Mindy is originally from Southern California by way of Kentucky but for the past year has been living with her husband and adorable little girl (who recently celebrated turning 3 with a pretty pink birthday cake) in Strasbourg, France! I know – what an exciting opportunity!
On Mindy's Mouthful, Mindy enjoys sharing recipes for cultural foods. Since living in France she has discovered that some foods she used to perceive as difficult to make really can be quite easy. She has a real knack for making these dishes accessible to her readers – like her savory Flammekueche tart and Couscous aux Champignons.
Mindy and Chef E from Cook Appeal host a fun bi-weekly blog event called Monday Mouthful, celebrating French and German cuisine. Next up is Spaetzle, German noodles – you can find a recipe and details on how to participate on this post.
Please take a moment to head over to Mindy's Mouthful and say hello! 🙂