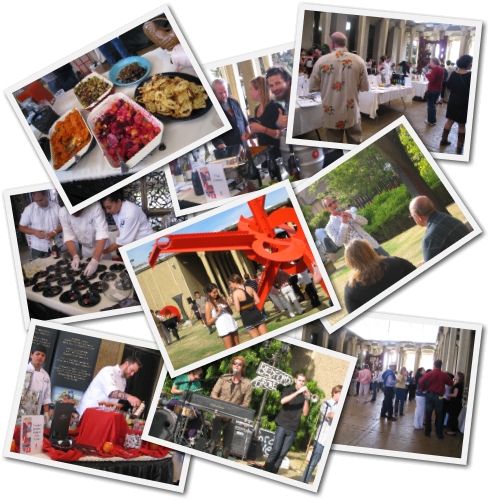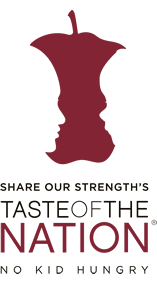 When Foodbuzz presented me with the opportunity to cover the San Diego installment of Taste of the Nation I absolutely jumped at the chance. Spend a gorgeous Sunday afternoon at a sculpture garden in Balboa Park, indulging and imbibing on food and drink from twenty of the city's finest dining establishments? You need not ask me twice.
"Kid in a candy store" is (almost literally) the best way to describe me snapping up little plate after little plate as I slowly but surely made my way to each restaurant's table. Candied sesame seeds, sweet pea blini, pickled heirloom carrots, mango mojito, Rocky Mountain oysters (yup, I even gave those a try, courtesy of our local "celebrity" chef, Oceanaire's Brian Malarkey from Top Chef Season 3) – my taste buds were very happy indeed. It was a real treat to see so many executive chefs taking the time to staff the tables for this event, which benefited Share our Strength.
Without further ado, here's a little photographic "taste" of Taste of the Nation – San Diego for you. Feast your eyes!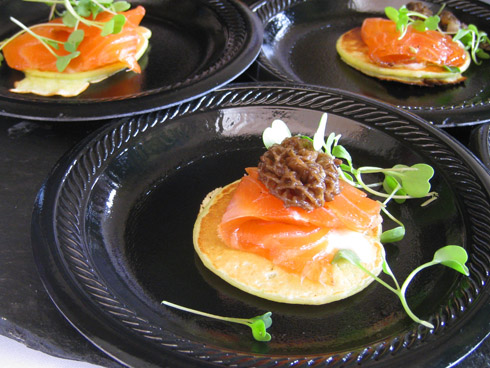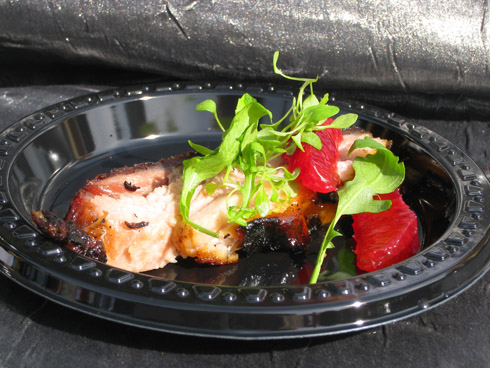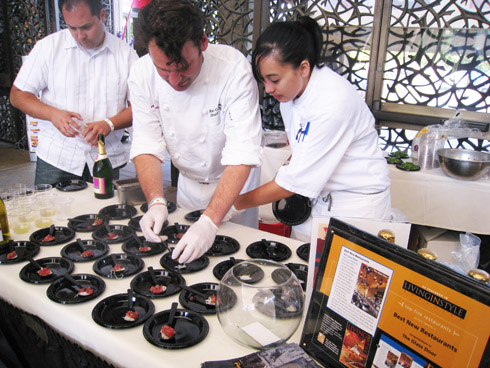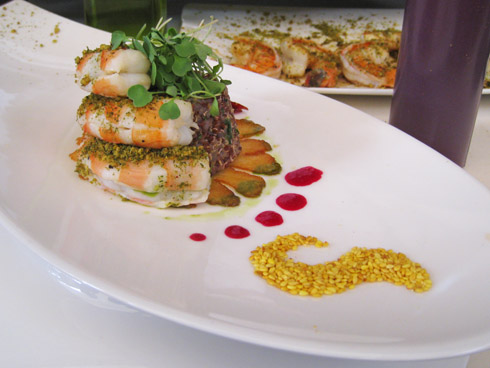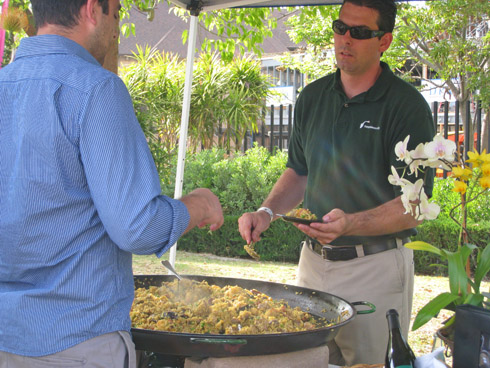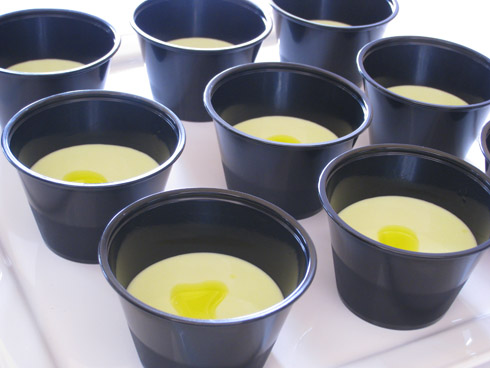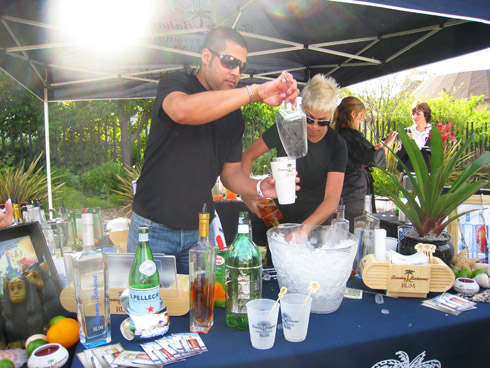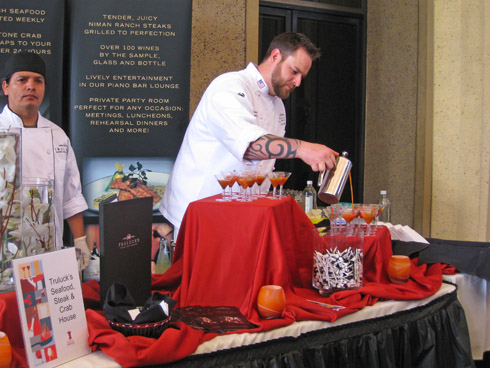 If this tasting extravaganza has your mouth watering, you may be in luck. Taste of the Nation is coming to many more cities this spring and summer – visit the official website for dates and tickets. Many thanks again, Foodbuzz, for giving me this terrific opportunity!