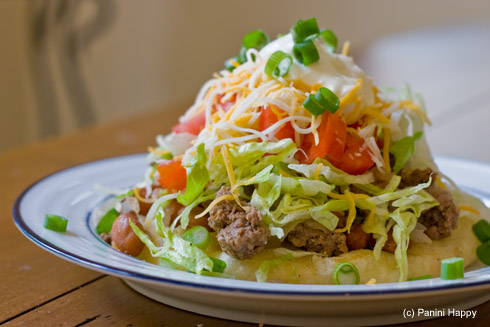 Is that a fiesta on a plate or what?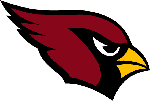 Arizona Cardinals fans – hope you guys didn't feel too left out yesterday as I paid tribute to your Super Bowl opponents, the Pittsburgh Steelers.  If you did, today's Grilled Navajo Tacos ought to perk you back up.  Did you know you could grill fry bread on a panini press?  Neither did I.  But it turns out that you can!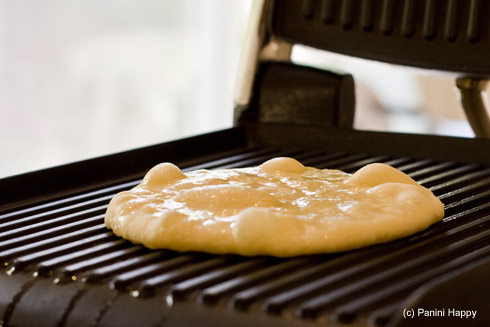 Navajo Tacos feature a combination of beans and/or ground beef and toppings such as lettuce, tomatoes, onions and cheese all atop crispy fry bread.  In 1995, they were actually voted as the State Dish of Arizona in a poll conducted by the Arizona Republic newspaper.  Of course, traditional fry bread is…well…fried, but the grilled version is pretty tasty too.  With a touch less guilt. Just a touch.
As you can see in the first photo, I had a grand time piling on all sorts of fresh toppings – to the point you can hardly see the bread!  So I've included a few extra photos of the bread on its own.  It really is satisfying to make it yourself and, of course, who can resist freshly grilled bread?  And if you happen to have any extra left over, it tastes wonderful with a little powdered sugar and cinnamon.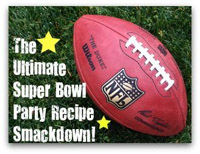 P.S. As with yesterday's Pittsburgh-Style Cheese Steak Panini, I'm entering today's Grilled Navajo Tacos into The Ultimate Super Bowl Party Recipe Smackdown over at The Recipe Girl.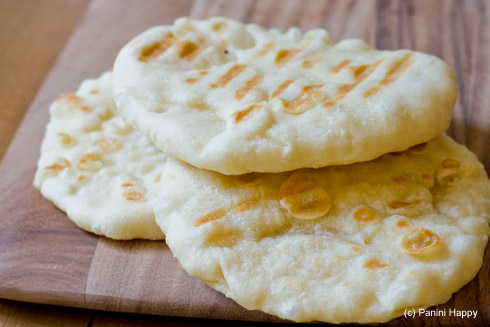 Grilled Navajo Tacos
NOTE: The fry bread portion of this recipe was slightly adapted from this Grilled Fry Bread recipe from Barbecue University.
Serves 6
INGREDIENTS:
Grilled Fry Bread
2 cups all-purpose flour, plus more for rolling out the dough
2 tablespoons powdered milk
2 teaspoons baking powder
1 teaspoon coarse salt
2 tablespoons vegetable shortening (e.g., Crisco)
2/3 cup hot water, or more as needed
2 to 3 tablespoons vegetable oil, or 2 to 3 tablespoons butter, melted
Filling
1 lb. ground chuck
1 onion, chopped
1 can pinto beans, drained
1/2 teaspoon garlic powder
1/4 teaspoon salt
1/4 teaspoon cumin
1/8 teaspoon black pepper
Dash cayenne pepper
Toppings
Shredded lettuce
Tomatoes, chopped
Grated cheddar cheese
Sour cream
Green onions, chopped
DIRECTIONS:
In a mixing bowl, combine the flour, powdered milk, baking powder and salt.  Cut in the shortening with a pastry blender or two knives; the mixture should be the texture of cornmeal.  Add enough water to create a soft, pliable dough.  Turn the dough onto a lightly floured work surface and knead it for 5 minutes.  Wrap the dough in plastic wrap and let it rest at room temperature for 30 minutes.
While the dough is resting, brown the ground beef and onion in a large sauté pan over medium-high heat.  Drain the fat.  Add beans, garlic powder, salt, cumin, black pepper and cayenne pepper.  Cover and simmer for 10-15 minutes.  Keep warm while you prepare to grill the fry bread.
Divide the dough into 6 equal pieces and roll each piece into a ball.  Working on a lightly floured cutting board, roll a ball into a thin disk 5″ to 6″ in diameter.  Place the disk onto a lightly floured baking sheet, then repeat with the remaining pieces of dough.  Keep the rolled-out dough covered with a damp cloth (I used a damp paper towel) until you are ready to grill it.
Preheat the panini grill to high heat.
Brush the top of each disk with oil.  Place 1 to 2 of the disks oiled side down onto the bottom grate.  Keep the lid open (closing the lid will result in a very dense flatbread).  Brush the top side of the dough with oil.  After about 3 minutes the bread will start to puff and blister and the bottom will become golden brown.  Turn the bread with tongs and grill the other side for another 3 minutes.
The fry breads are best served immediately – pile on the filling and toppings and enjoy!