I'm excited to be participating in a BIG giveaway over at springpad! Check out the fantastic prizes below (including a Breville Ikon Panini Press, co-sponsored by Panini Happy).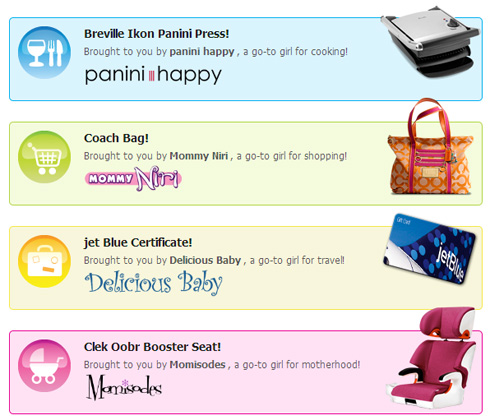 Click here to enter – plus, receive additional entries when you invite friends.  You need to sign up for a FREE account at springpad to be eligible to win, which I can comfortably say is well worthwhile to do.
Springpad, if you're not yet familiar with it, is a wonderful set of FREE online tools to help you organize your life. They have a huge variety of springpads – kind of like robust, easy-to-use online notebooks – but the two I've been using the most are the Weekly Meal Planner and Favorite Recipes. As I browse my favorite food blogs I'm able to easily tag and organize recipes I want to try and then easily drag and drop them into a meal plan (complete with shopping list!). There's a mobile version of the site as well so I can pull up recipes from my iPhone while I'm on-the-go. I definitely recommend giving the tools a try.
The contest ends this Sunday, July 26 at 11:59 PM CST – best of luck to you!