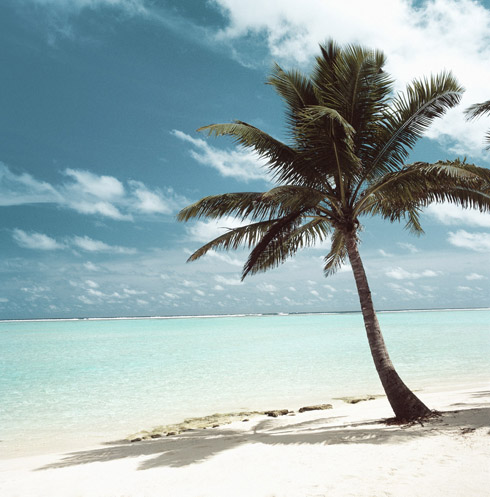 I am so not the outdoorsy type, so not even the presence of my five favorite foods could make being stranded on a deserted island any less terrifying!  The occasional walk on an unpaved road is about as intrepid as I get. That said, who am I to pass up a good meme.  Arlene from The Food of Love tagged me for this latest one – what five foods would I want to have with me if I were stranded on a deserted island?  Well, without much hesitation these five came immediately to mind:

1. Sushi.  I guess it's a good thing that I love sushi so much – raw fish might actually be in abundance on a deserted island!  My favorite order is fresh salmon nigiri.  A nice big, generous piece of pink salmon atop some really good sushi rice and just the right punch of wasabi in between.  Perfection!

2. Cookies. I can't help it, I probably eat at least one cookie every day.  Homemade, from the bakery, store-bought – I'm not picky.  At the end of lunch or dinner you just need a little something sweet.  Plus, they're so good!  My fave?  Classic chocolate chip, of course!

3. Bacon.  Well, if I'm on a deserted island and no one else is around I probably won't be too concerned with my waistline, so I may as well bring on the bacon!  Some nice thick-cut, applewood-smoked, crispy bacon.  Maybe with a little brown sugar glaze.  Mmmmm…almost makes me wish I was on that island right now. Almost.

4. Cheese.  It should come as no surprise to anyone who reads this blog regularly that I'm a fan of cheese.  I doubt I could go but for so long without it.  If I could only have one cheese, I'd take a good ol' cheddar.  No wait – I'd want a Manchego. Or Emmental.  Oh man…this island better come stocked with a full cheese department!

5. Orange Juice.  Those Florida orange juice commercials work on me – I start every morning with a glass (or two, if I have peanut butter for breakfast).  Tropicana, no-pulp, with calcium.  It even looks cheery, all bright and orange and happy.  I figure I better quaff something to combat the scurvy I'm bound to come down with on this island, without any other fruits or vegetables among my five choices.
So there you have it – the five foods I don't think I could live without. What are your five?