Thanks to all for voting for your favorite 50th sandwich concept!  It was a tight race, but Turkey, Cranberry & Havarti Panini edged out Prosciutto-Wrapped Turkey, Avocado & Swiss Panini, with 43% of the vote.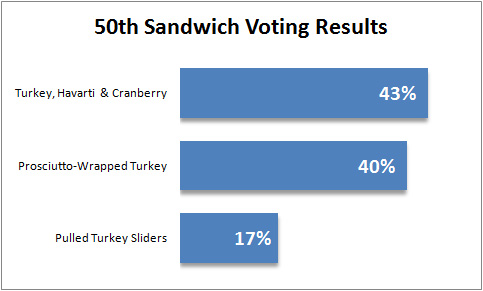 So, by popular demand, Turkey, Cranberry & Havarti Panini will be tomorrow's 50th sandwich post on Panini Happy!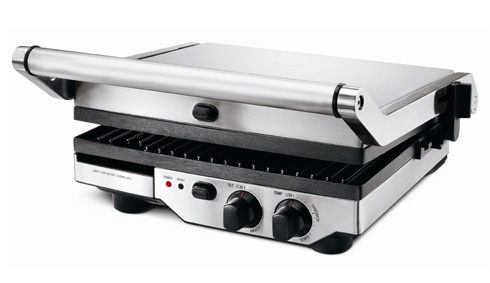 And now on to the winner of the Breville Ikon Removable Plate Grill
…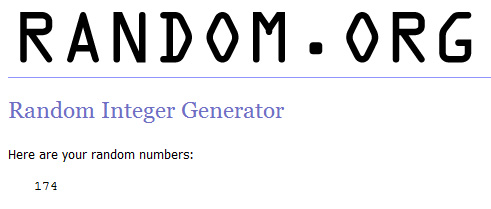 The winner is entry #174: Karen!!  Congratulations!!
Now, you might be thinking to yourself – how could random.org have picked #174 when there were just 141 comments left on the giveaway post?  Ah…that's where the bonus Twitter entries come in.  You'll recall that I offered 5 additional entries to everyone who helped me spread the word about the contest by Twittering about it.  So starting with #142, I assigned 5 more entries to each of the folks who Twitter'd and, lucky for Karen, she was one of them.
The Breville Ikon Removable Plate Grill is available at Amazon.
Thanks to all for participating.  I may have one more big giveaway like this during the holiday season, so be sure to subscribe to find out about it!