People put cute toppers on cupcakes all the time…why not sandwiches too? Even if you're not a "crafty type" you'll find these panini toppers (click here to download) are incredibly easy to put together. Here are some simple step-by-step instructions.
You'll need:
Scissors
Glue stick
Toothpicks
Then it takes just 3 easy steps: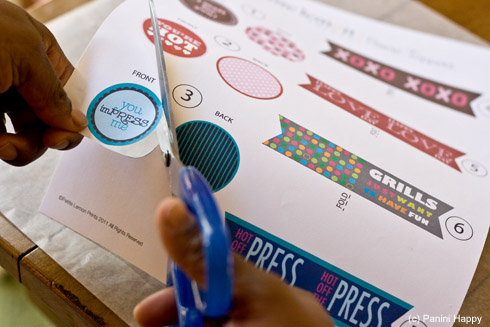 1. Cut out the design you want to use (the circular ones have both a front and a back).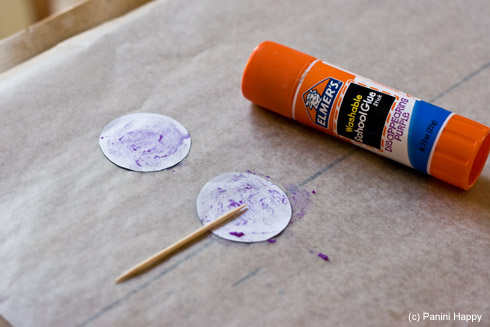 2. Apply glue to the blank side of each piece and lay a toothpick in the center of the back piece.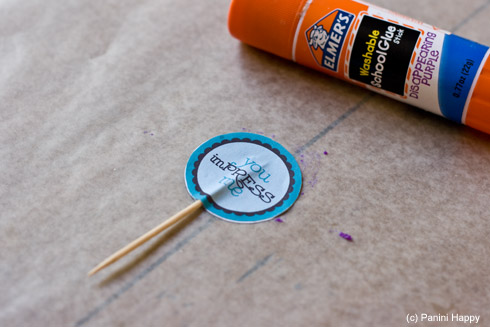 3. Place the front piece on top and press to stick it all together. Make sure the toothpick is firmly secured between the paper pieces. It takes a just a few minutes to dry and there you have your fun panini topper!
For the flag style, it's just as easy: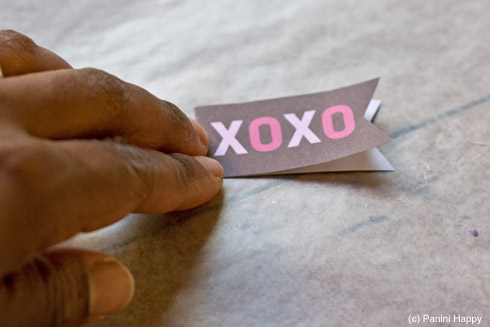 1. Fold the flag in half and make a crease.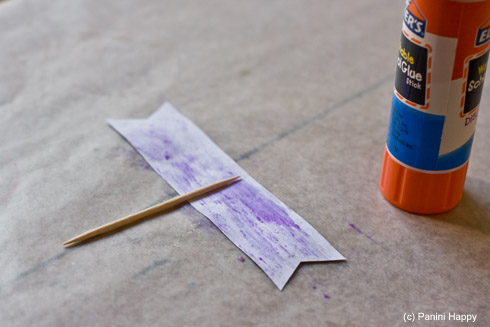 2. Open it back up and rub the glue stick over the entire white side. Lay a toothpick along the crease.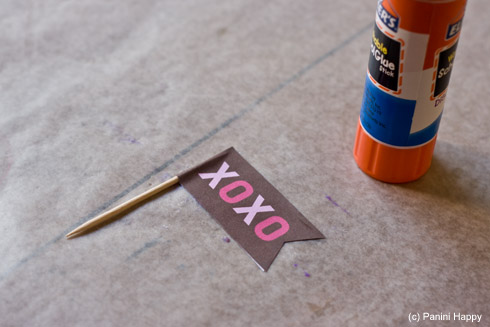 3. Fold the flag over and press to glue it together. Voilà – "XOXO!"
Thanks again to Petite Lemon for designing this awesome download for Panini Happy! Be sure to check out all of their beautiful personalized decor and stationery designs at PetiteLemon.com