They grow up so fast, don't they? 🙂
I'm excited to celebrate Panini Happy's 3rd blogiversary with the launch of a cool project…and I'm going to need your help!

The Panini Happy Guides to Great Sandwiches will be a set of free mobile sandwich guides, organized by metro area. They'll feature favorite sandwiches from all over the country and where to find them – all recommended by you, the Panini Happy community. Better yet, with the help of the location app Foodspotting, we'll be able to access the guides on our mobile phones, so whether we're close to home or traveling we'll always know where we can go for a good sandwich.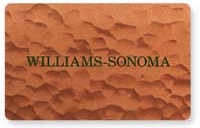 [THE GIVEAWAY IS NOW CLOSED] Enter to win a $100 Williams-Sonoma Gift Card and help create the Panini Happy sandwich guides!
Leave a comment on this post sharing the name or description of your favorite sandwich, the eatery/city/state where you get it and any words of advice. (Ex: "The turkey jalapeño sandwich at Deli Wishes in Carlsbad, CA – I order it on sourdough. Get ready, it's spicy!") NOTE: Any kind of sandwich is fine,

they do not need to be panini

.
You may submit up to 5 different sandwiches, leaving a separate comment for each (max. 5 entries).
The giveaway closes on Friday, January 21, 2011 at 12 PM PST. One entry will be selected via random.org to receive the $100 Williams-Sonoma gift card and will be posted here on that day. The giveaway is open to anyone, but for this initial launch of the guides please submit sandwiches/eateries that are located in the U.S. and Canada.
More details to come about the guides in the coming weeks!
***UPDATE 1/21/10: Congratulations to the gift card winner!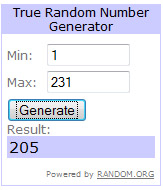 Many congrats to Mary (#205)! I happen to agree wholeheartedly with her sandwich suggestion (I visited both of these places on my last trip to San Francisco):
"Boccalone Salumeria in San Francisco's Ferry Building! They have an assortment of hot and cold sandwiches – one of my favorite being the hot prosciutto cotto with provolone and whole grain mustard. Another fun thing to do is to order their platter with a variety of meats, then head down to Cowgirl Creamery for your cheese and then Acme Bread for some sourdough and head outside to enj0y your lunch by the water!"
Thank you so much for all of your wonderful recommendations, everyone. This sandwich guide is going to be superb, thanks to all of you!
Thanks to Williams-Sonoma for providing the gift card for this giveaway.