Judging from these fabulous creations I found on Etsy the celebration of National Grilled Cheese Month extends beyond just sandwiches. If you've never visited Etsy, it's a treasure trove of handmade items sold directly by the artists, craftspeople and hobbyists who made them. Take a look at some of the incredibly creative grilled cheese finds I discovered.
* * *
Grilled Cheese Ring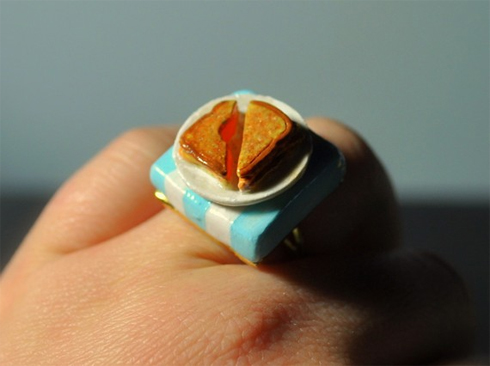 I was on the verge of hitting the "Buy" button on this one myself but I was afraid the page wouldn't be available any longer for you to view. How cute is this Grilled Cheese Ring?! I cannot fathom the skill and hand-eye coordination required to make a 3/8″ x 3/8″ grilled cheese sandwich out of polymer clay.
* * *
Crocheted Grilled Cheese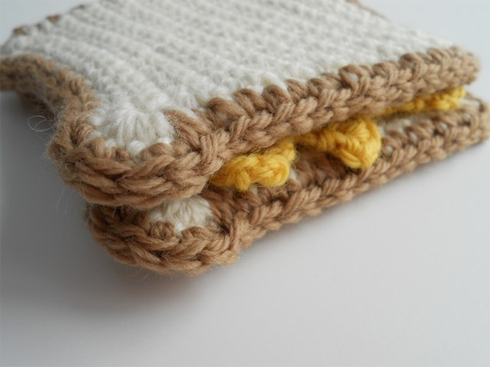 This Crocheted Grilled Cheese Sandwich appealed to the yarn crafter in me. It's actually three crocheted pieces – two slices of "bread" and one amoeba-shaped yellow melted "cheese".
* * *
Grilled Cheese Bobby Pins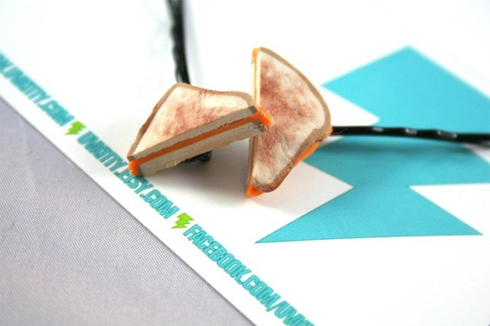 It took me a few seconds to figure out what these were exactly. They're actually Grilled Cheese Sandwich Bobby Pins for your hair. Perfect for those who love grilled cheese…and up-do's.
* * *
Felt Grilled Cheese & Tomato Soup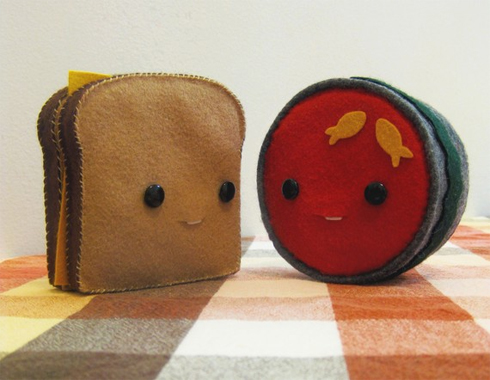 I loved this little Felt Grilled Cheese and Tomato Soup duo because it included grilled cheese's best friend, tomato soup! I also appreciate the little goldfish crackers in the soup – you gotta love the details on these things.
* * *
Make Grilled Cheese Not War Magnet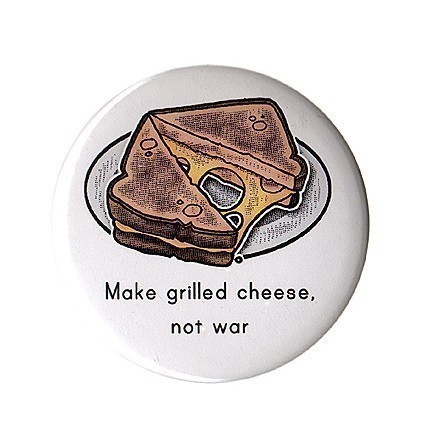 Make Grilled Cheese Not War. Words to live by.
* * *
We've still got more than two weeks to go in our month-long grilled cheese celebration. I came up with an absolutely amazing sandwich to share later this week. (Hint: It rhymes with "squash blossom"!)