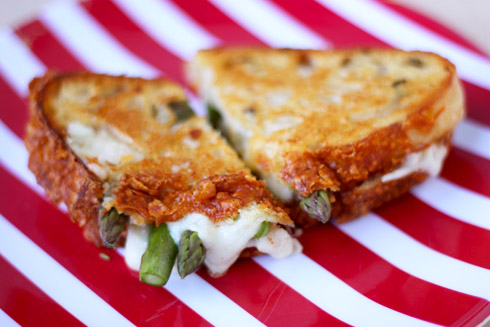 Happy National Grilled Cheese Month! I know it's been a little quiet around here lately — my family is getting ready to bid a bittersweet farewell to San Diego and move back up to the Bay Area, so my time has been completely zapped by decluttering, packing, househunting and other relocation joys. Meanwhile, the cheesiest month of the year has been underway!
While I spackle and swiffer, a few friends of mine would love to share their best grilled cheese recipes with you. Today, we have Becky from Project Domestication with her Pickled Asparagus Grilled Cheese Sandwich. I happen to know that pickled vegetables make phenomenal grilled cheese ingredients, so Becky is definitely onto something good with this one!

From Becky:
Asparagus is gracing tables all over the US these days. You'll find this green veggie prepared in so many ways and in so many recipes. Many love them roasted, steamed, grilled and even raw. Earlier this week I played around in the kitchen by pickling asparagus. That's right, pickled asparagus! And you know what? My asparagus pickles were divine. So snackable, tangy and addicting that I had to feature them in a grilled cheese recipe for National Grilled Cheese Month!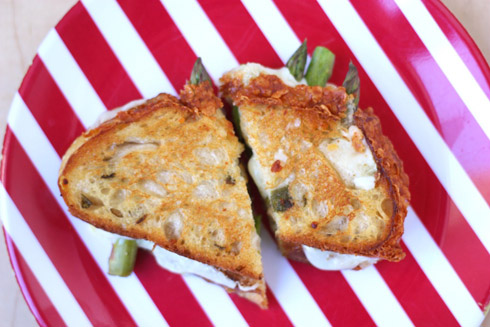 [continue reading…]
{ 0 comments }