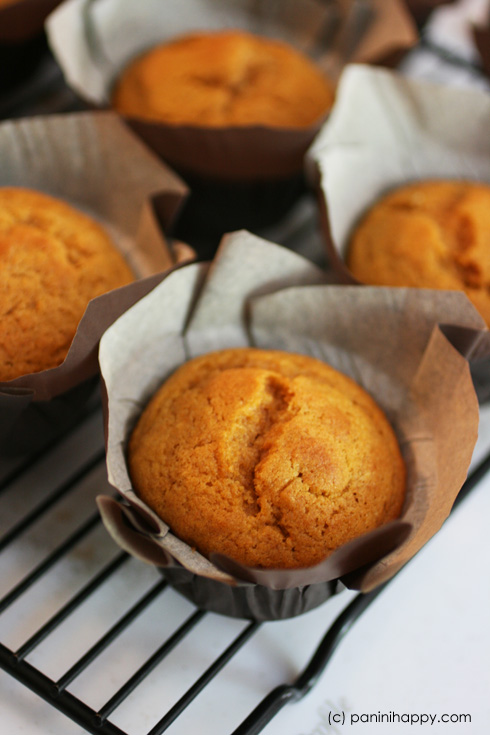 Because I've made them many times over the years and they're the best pumpkin muffins I've tasted — fluffy, flavorful, unfussy, nice doming.
Because even though baking with pumpkin can be kind of a seasonal fad, it's a delicious one, so pumpkin on!
Because now that it's October you're undoubtedly going to need to bring a crowd-pleasing, autumn-appropriate dish to school/work/church/soccer, etc. Or you're simply going to want one at home on a brisk autumn afternoon.
Because you can easily double the recipe for a big group — in fact, the orignal recipe from Erin Cooks (one of my earliest favorite food blogs) makes a whole lot of muffins — or make them in mini muffin pans or mini loaf pans for lunch boxes or cute gifts.
Because pumpkin + cake mix does not equal a recipe (yeah, I said it — sorry, Pinterest!).
Because you probably have all the ingredients on hand already (especially in October, because pumpkin time).
Because they can pass for breakfast, dessert or even a side dish — versatility awaits!
Because friends love to receive the occasional pumpkin muffin surprise on their doorstep.
Because baking these muffins doubles as an awesome home fragrance for your kitchen.
Because…oh, just turn on the oven and make 'em!
{ 0 comments }