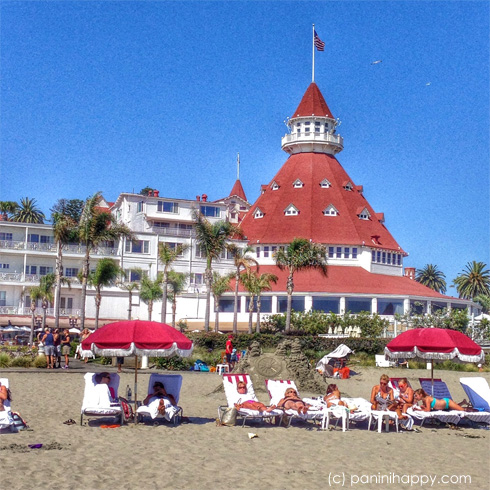 An intermittent little eyebrow twitch reminds me that our departure from San Diego and move back to the Bay Area is a little more than two weeks away. I've been a giant ball of stress for the past few months and I have a feeling that's not likely to change anytime soon. Selling our house has been a roller coaster — in escrow, out of escrow, back in escrow. Finding a new place to live has proven to be a lot more complicated now that we have little kids — and schools — to consider. San Diego isn't a cheap place to live, but the Bay Area is out-of-its-mind expensive and that's kind of driving me out of my own mind.
The kids and the move — that's where 99% of my focus has been lately. There's been little time for much else…including blogging.

I want to be blogging. It's a comfort to me to share what I've been cooking and eating — and I've continued to do plenty of sharing on Instagram. So why no blog posts? I've been stewing over that question for a while. I think it stems from pressure I feel — both internal and external — to put forth a "polished, professional and perfect" presentation on the blog. I've had arbitrary "rules" about this blog for a long time — a post needs to have a nice, high quality (read: sharable) photo and a recipe (ideally one that can be prepared on the panini press). That's nice and all…but maybe it doesn't work for me anymore.

I love iPhone pics. In fact, except for blogging purposes, it's the only camera I ever use — even on vacation. I like to share what I'm up to in the moment — not a week later, once I've cobbled the time together to present it in a polished manner. Scheduling posts ahead of time? It's not for me. I don't decide a week in advance the conversation I want to have with my day-to-day friends, and I don't want to pre-plan my conversations with you.
Recipes — I do think they're important, especially if any of you are looking to recreate what I'm sharing. But does a recipe always have to be a formal list of ingredients and numbered instructions? I don't think so. When friends ask me how I made a dish I can usually describe it — accurately — in a few quick sentences of a Facebook comment. Baking? That's more of a science, so a formally written recipe is probably more warranted. All I'm saying is…my real life isn't always polished and perfect (far from it) — I don't think my blog life should strive to be either.
Panini Happy has been a virtual home for me for more than 6 years — and even though my family is moving from one physical house to another, this online one isn't going anywhere. What's next? That's still to be determined. But I do know this: it's going to be real, it's going to be comfortable, it's going to reflect what I'm cooking/eating/thinking/doing and you will always be welcome to drop in and stay a while. 🙂