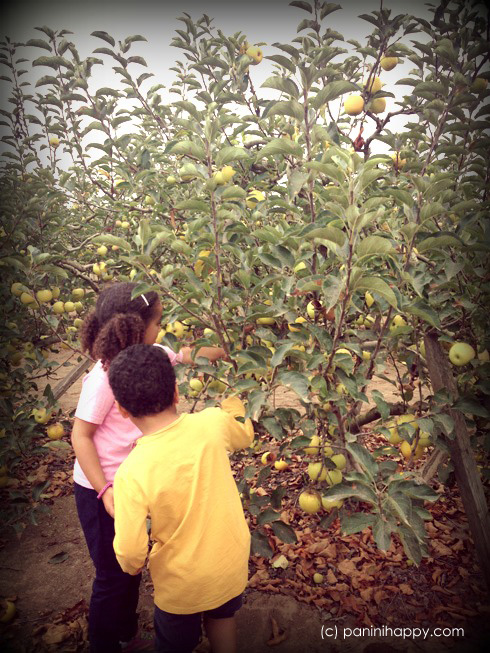 BOOM — the moment I came through the doors of the preschool my proud little boy shoved the little ziploc bag containing that day's project right up to my face so I'd be sure to see it.
"We made apple cake!!" Big grin, eyes wide and twinkling, legs jumping up and down — you can never miss his excitement.
Back at the car, as I clicked him into his seat, he insisted I try some cake. Far be it from me to say no to cake…but, you know, I tempered my expectations given that it had been prepared by four-year-olds.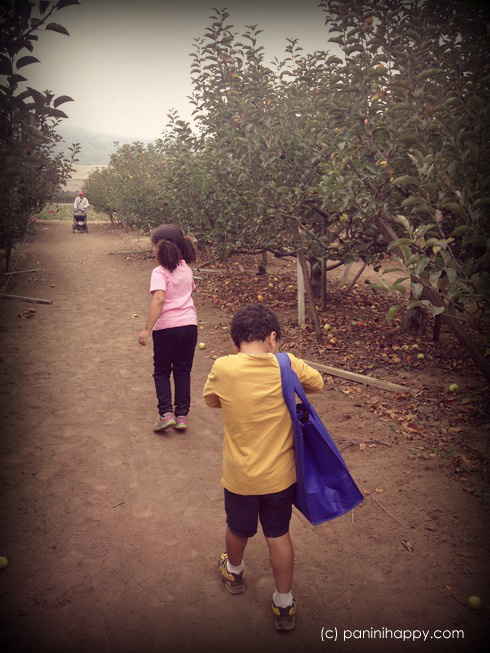 Well, it turned out this apple cake was awesome. No trace of a box mix, these kids baked from scratch (high five to their teacher, Miss Mary, for giving them the chance to measure and learn about ingredients!). Just a simple, light, moist little cake. It doesn't get much better.
The next day at school, Miss Mary pinned copies of the recipe to the bulletin board outside of the classroom (she'd found it on the Betty Crocker website). I grabbed a copy, made a stop at the grocery store and had the cake baked and photographed to share with you all before pickup.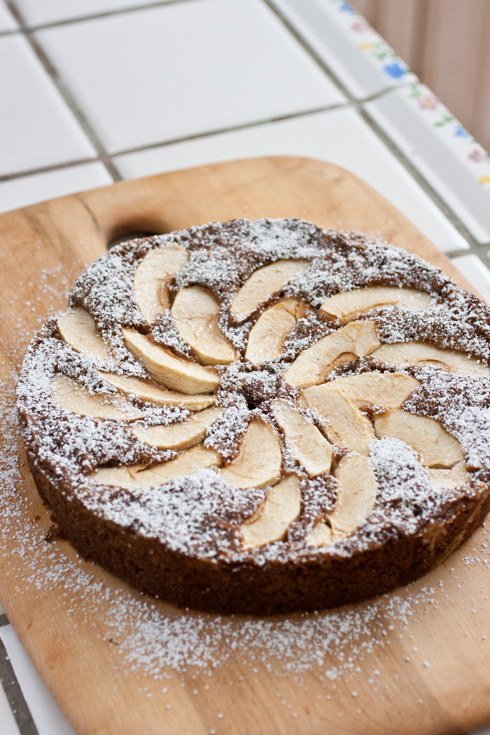 Because I can't leave well enough alone, I opted to take one of the two apples that the recipe calls for and arrange it in slices on top with a dusting of powdered sugar. I also toasted the nuts (I went with pecans) before baking. I may have snuck a little ginger and nutmeg in as well, since I usually like those spices along with cinnamon.
Here's a link to the Easy Apple Cake recipe on the Betty Crocker website — if you've got kids at home, they'll love to help!